2020
Crawford Art Gallery and the Zurich Portrait Prize
Crawford Art Gallery is delighted to host the Zurich Portrait Prize 2019 in collaboration with the National Gallery of Ireland in Cork for the first time. This is the first time the exhibition will travel to a city outside of Dublin, creating a greater awareness of the national talent on display. The exhibition will feature the shortlist as chosen by the esteemed judging panel. For the first time this year a special competition for younger artists, the Zurich Young Portrait Prize has been introduced. The shortlisted works, created by young creatives between the ages of 3 and 18, will be on display with the main prize exhibition at Crawford Art Gallery in Cork from 31 January 2020 until 13 April 2020.

ZURICH PORTRAIT PRIZE 2019
31 January–13 April 2020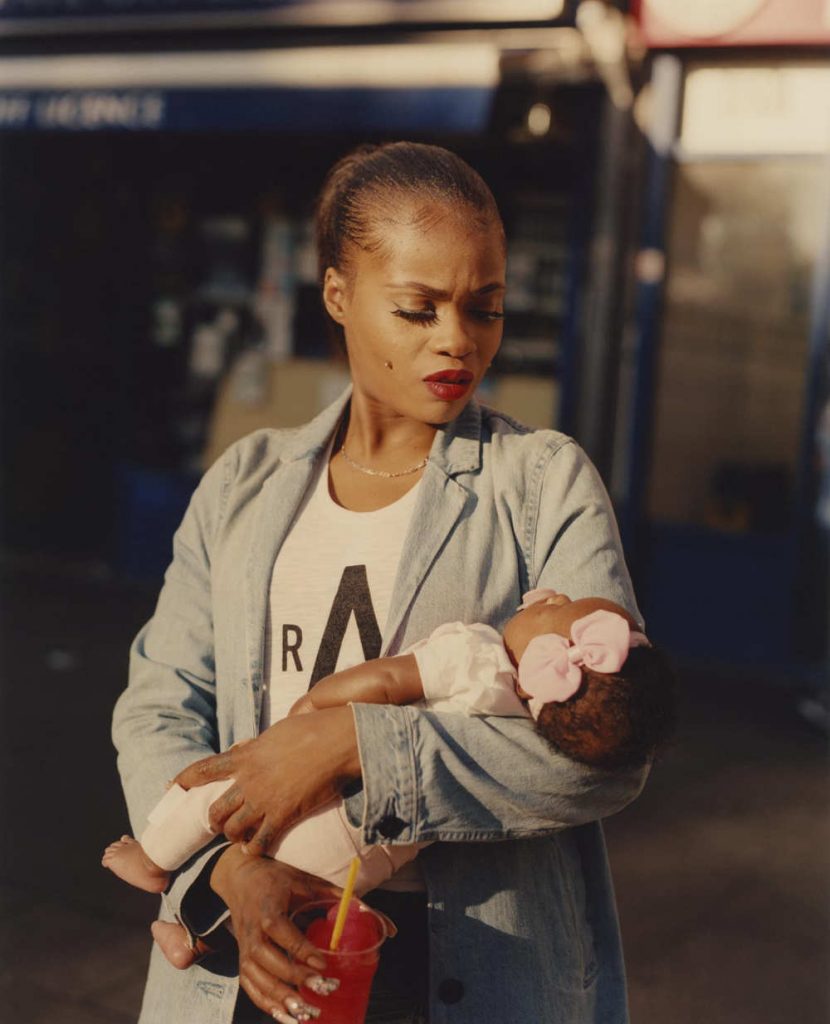 "Crawford Art Gallery is delighted to partner for the first time with the National Gallery of Ireland on the hugely anticipated Zurich Portrait Prize exhibition. Annually the exhibition and prize giving generates excitement and presents audiences with fresh perspectives on portraiture. We believe it will enable our audiences to make connections with our wider collection and supports our deeper ongoing collaboration with the National Gallery of Ireland."

- Mary McCarthy, Director of Crawford Art Gallery.

The Award
The Zurich Portrait Prize, now in its sixth year, is open to Irish artists aged 19 and over with an aim to create newfound intrigue and exploration of contemporary portraiture and the possibilities of the medium. The winner will receive a cash prize of €15,000, and a commission worth €5,000 to create a work for inclusion in the National Portrait Collection at the National Gallery of Ireland. There will also be two awards of €1,500 for highly commended works. This is the second year pan-European company Zurich Insurance sponsors the esteemed prize.
Judges for this year's main prize The Zurich Portrait Prize 2019 judging panel comprises Mike Fitzpatrick, Dean of Limerick School of Art and Design and Director of Cultural Engagement, LIT; Professor Fiona Kearney, founding Director of the Glucksman; and Mick O'Dea, artist and member of the RHA.
Explore the winner, highly commended works and the rest of the Shortlist below.
Winner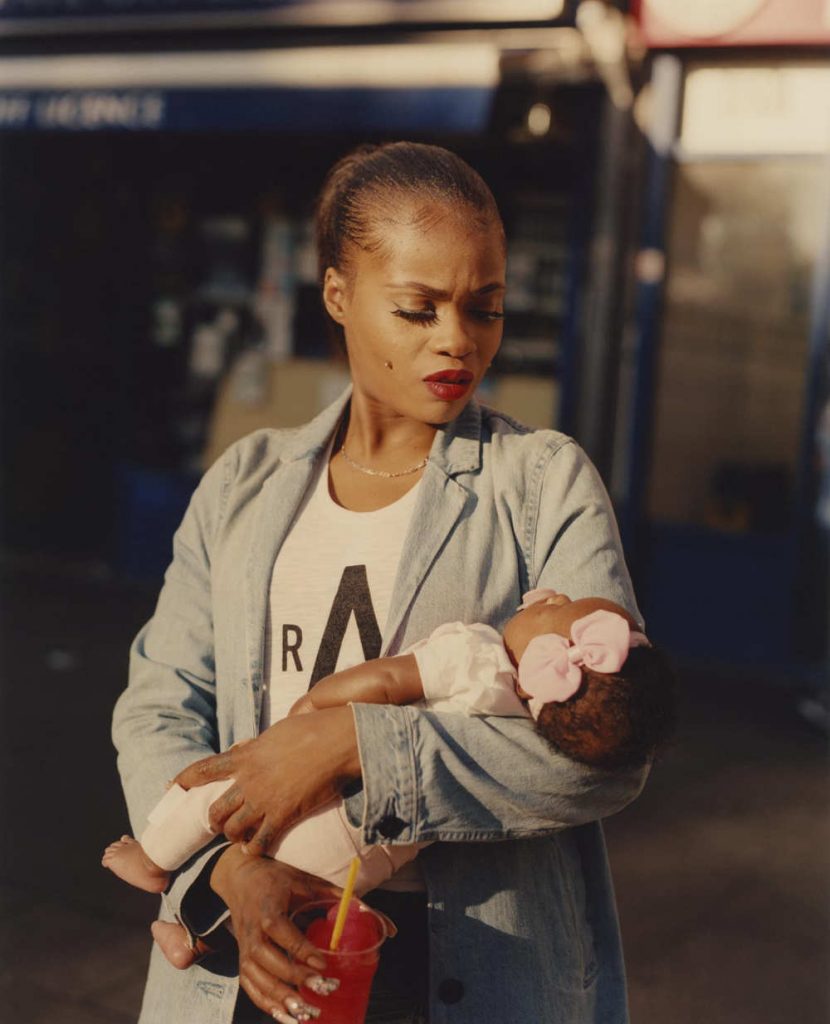 Enda Bowe: Winner of the Zurich Portrait Prize 2019
Cybil McCaddy with Daughter Lulu, 2018
Photograph – C-Type print, 127 x 101.6 cm
'This portrait traces the emotional connection between a new parent and her baby, evoking traditional compositions of a mother and child. Further scrutiny reveals details including Cybil's piercings, tattoos and adorned nails which, with the urban setting, give a contemporary update to this classical theme. The portrait of Cybil with her daughter Lulu was made on a housing estate in east London and is part of Enda Bowe's ongoing project titled Clapton Blossom. The series forms a celebration of humanity and social diversity at a time when walls are being built between nations and politics encourages us to mistrust each other.'
Enda Bowe's work is concerned with storytelling and the search for light and beauty in the ordinary. Writers Carson McCullers and John McGahern, and film directors Lynne Ramsey, Eve Arnold and Lenny Abrahamson influence his work. He has exhibited at the Douglas Hyde Gallery, Dublin; the Victoria & Albert Museum, London; and Red Hook Gallery, New York, among others. Bowe's four published books include Coast, Kilburn Cherry, At Mirrored River, and This Thing I Want, I Know Not What. He is shortlisted for the Taylor Wessing Photographic Portrait Prize 2019 (National Portrait Gallery, London).
Highly Commended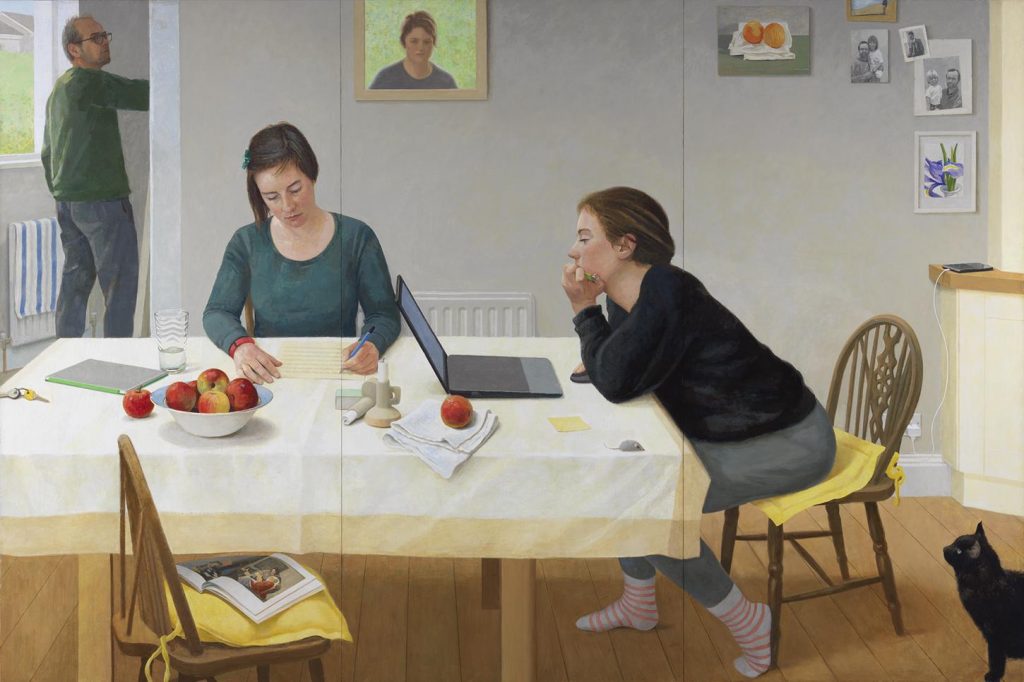 Joe Dunne: Highly Commended
And Their World of Far and Near Things, 2019
Egg/oil tempera on canvas, 160 x 240 cm
'This painting portrays the artist and his immediate family. Although the work contains references to Diego Velázquez's Las Meninas, the initial stimulus was a response to the exhibition Vermeer and the Masters of Genre Painting at the National Gallery of Ireland in 2017. What initially began as a contemporary painting of a young woman reading developed into a larger work. This led to a complex composition exploring themes of time, space, transience, portraiture, art and social media, within a familiar everyday setting.'
Joe Dunne was born in Dublin and studied design at the National College of Art and Design. He works within the traditional genres of portraiture, landscape and still life, with occasional forays into more abstract pieces. Egg tempera is a favoured medium, while watercolour and oils also feature in many works. His portraits have received a number of awards including the Keating McLaughlin Medal, 2006, for a group portrait at the RHA, and first prize in the inaugural Davy Portrait Awards in 2008. Portrait commissions by the OPW include former Taoiseach Éamon de Valera and former President Mary McAleese.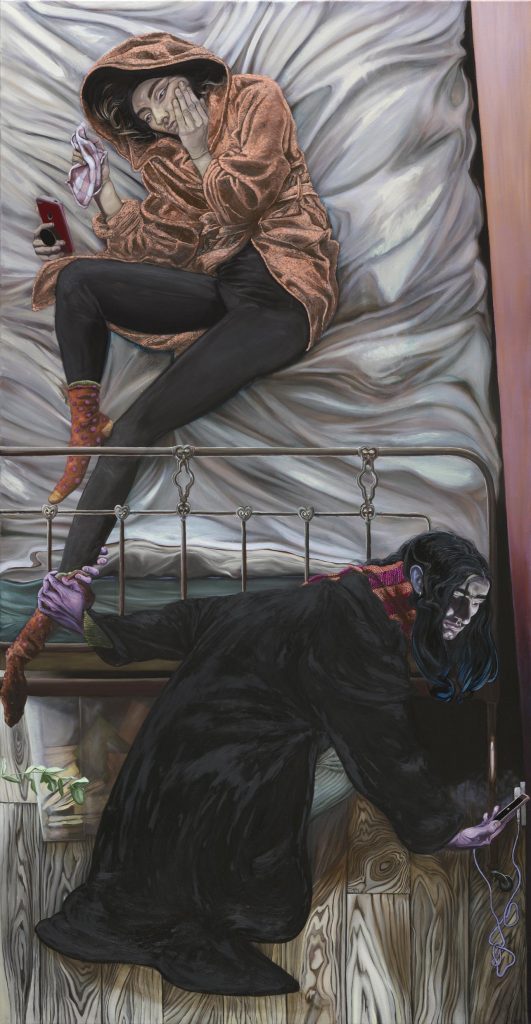 Salvatore of Lucan: Highly Commended
Lucy with 3 hands and me holding onto her leg, 2019
Oil on canvas, 250 x 130 cm
'Lucy with 3 hands and me holding onto her leg is a painting about my relationship with Lucy. Relationships are hard work. Is one's love best for another? Here, we are depicted relaxing. I am at the foot of the bed plugging my phone in to charge. My hand is on her foot. She is depicted with three hands: one on her face, one holding a hanky and the other on her phone. The painting's composition was influenced by a diagram of a flower.'
Salvatore of Lucan is of mixed-race: half Irish and half Bangladeshi. He was raised by his mother, a single parent, who lives with her mother and his younger sister. He mainly makes work about his own life, often figurative domestic scenes. He always wants to represent himself as accurately as possible. Throughout his life, he has been asked where he is from, to which he has always replied 'Lucan'. This is why he is called Salvatore of Lucan, to represent himself more accurately. Since graduating from NCAD in 2016, he has been living and working in Dublin.