2020
Following the outstanding success of the National Gallery of Ireland's nationwide portrait competition, the Zurich Portrait Prize, we are delighted to introduce the first-ever Zurich Young Portrait Prize. This inclusive new art competition launched this year, with the aim of fostering and supporting creativity, originality and self-expression in children and young people. The Prize accepted entries from young people, up to the age of 18, of all abilities, from across the island of Ireland.
Below, you'll see the 20 finalists in four categories (ages 6 and under, ages 7-11, ages 12-15 and ages 16-18), chosen by our panel of judges, which will be displayed in the Millennium Wing Studio from 5 October. The overall winner will be awarded a personalised wooden box of high-quality art materials, specific to their choice of material in their portrait, and a cash prize of €500.
Very special thanks to the hundreds of talented children and young people across Ireland who entered the competition. You inspire us!
Overall Winner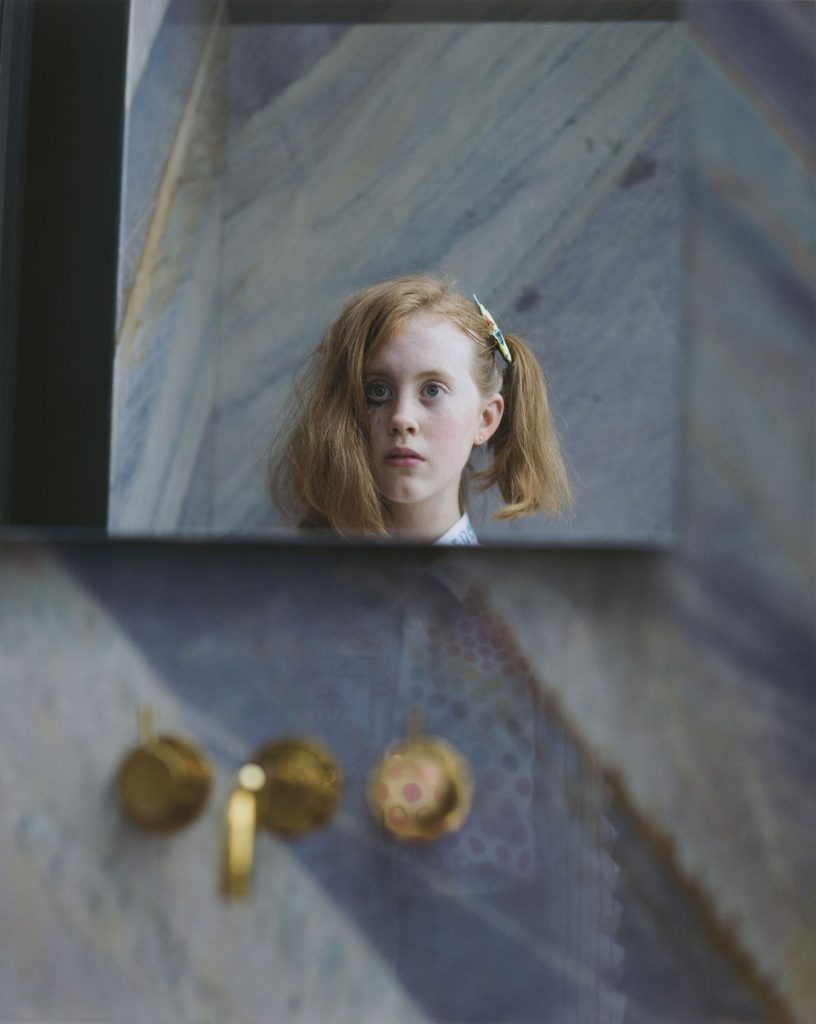 The new age
Photography on paper
Mary and Mabel (12, Dublin) say: "This photo, which was a joint effort, is meant to show that most people have both good qualities and bad qualities". Mary says: "In my spare time I like to dance and make music videos"; Mabel says: "Outside of school I enjoy painting and drawing.".
Winners in Each Age Category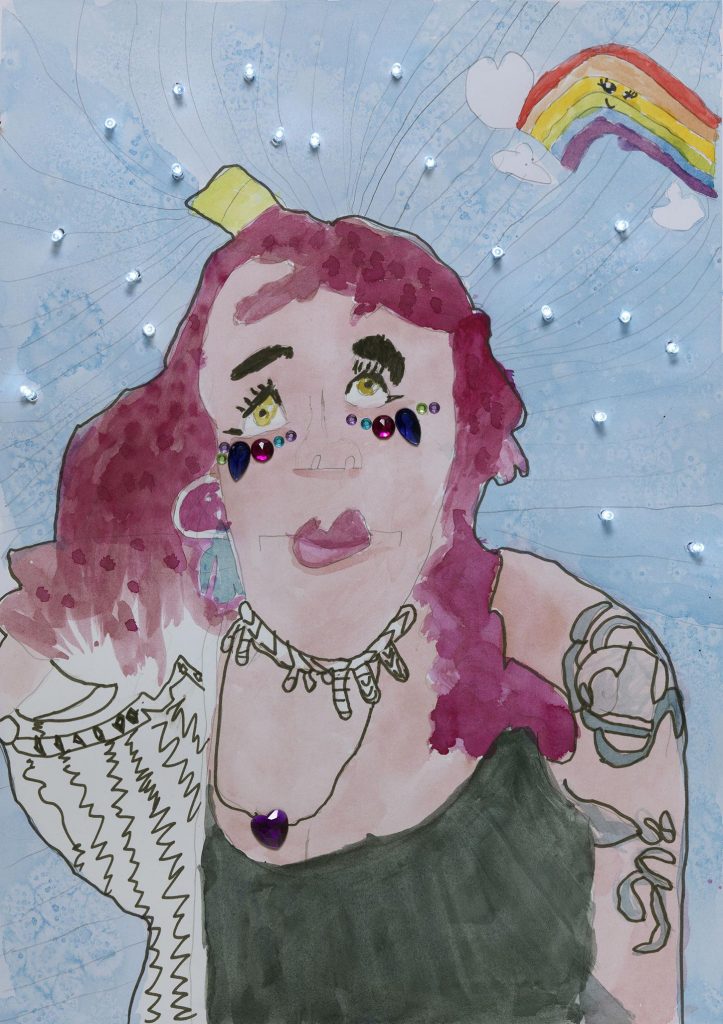 Callie LePage (aged 6) | Winner 6 & under
Sarah C
Watercolour, pencil, marker, jewels, glue, electric lights on paper
Callie (6, Dublin) says: "I'm 6 and a half and I really like to draw, and I'm going to keep practicing as I want to do portraits every year for the competition. I want to be an artist and a Lego designer when I grow up. My portrait is of my teacher Sarah in Citywest Educate Together, and I really like how it turned out. I used two different photos of Sarah to get the ideas from. I used lots of different things to make it, and my favourite bits of the portrait is the lights and the dots of colour in Sarah's hair."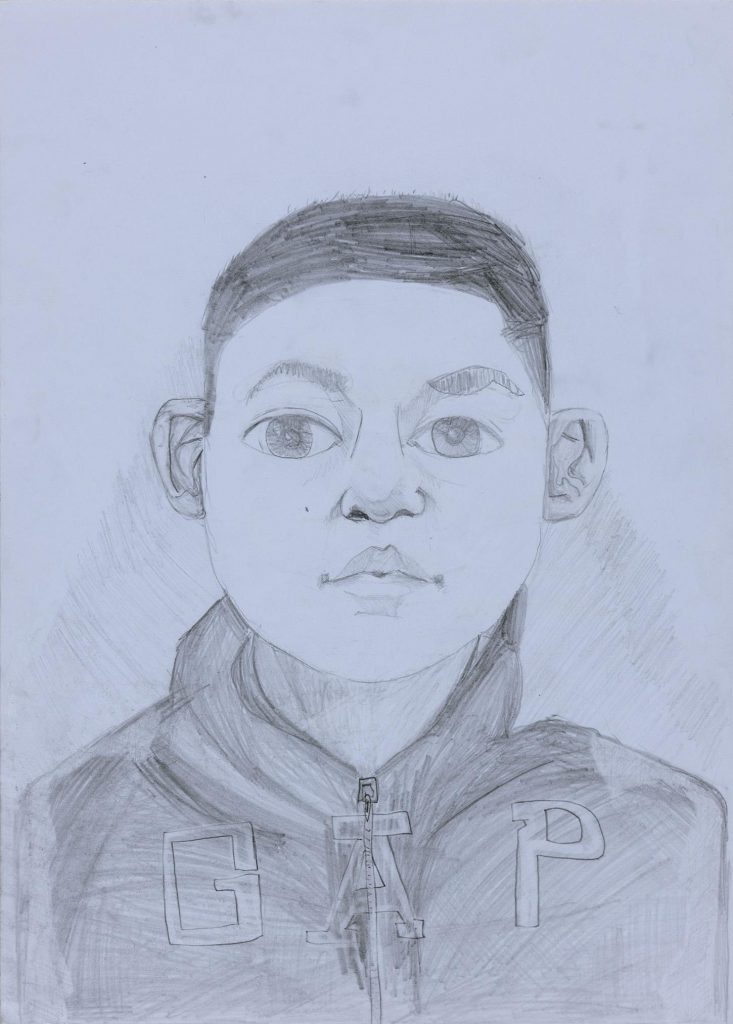 Jiaming Zheng (aged 8) | Winner 7-11
The GAP Boy
Pencil on paper
Jiaming (8, Dublin) says: "My name is Jiaming Zheng, from Third Class in St Brigid's BNS Foxrock. I loved drawing when I was a kid. I want to introduce myself to you all by my pencil and mirror."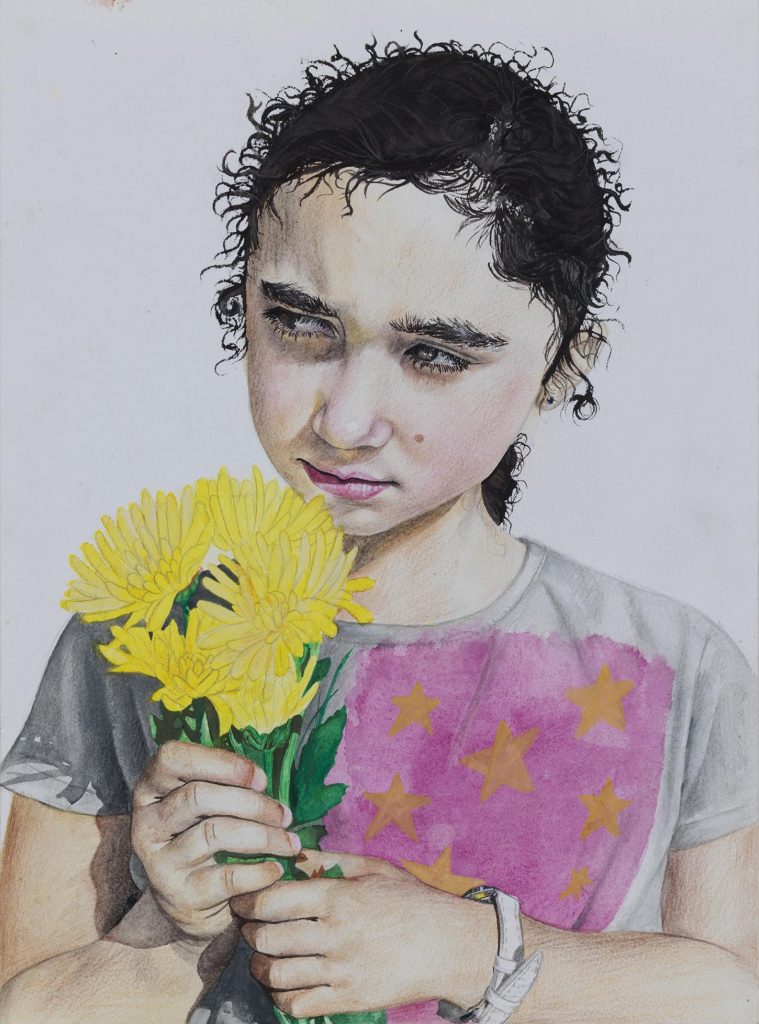 Erin Welch (aged 15) | Winner 12-15
Brennagh
Watercolour and pencil on paper
Erin (15, Kerry) says: "I really enjoy art and drawing and I hope it takes me places in the future. I generally use the same mediums but I like to explore in other forms of painting and drawing styles occasionally. The portrait I have done of my sister took quite a while and I used my favourite form of mixed media. I drew the picture outside during golden hour to get nice lighting."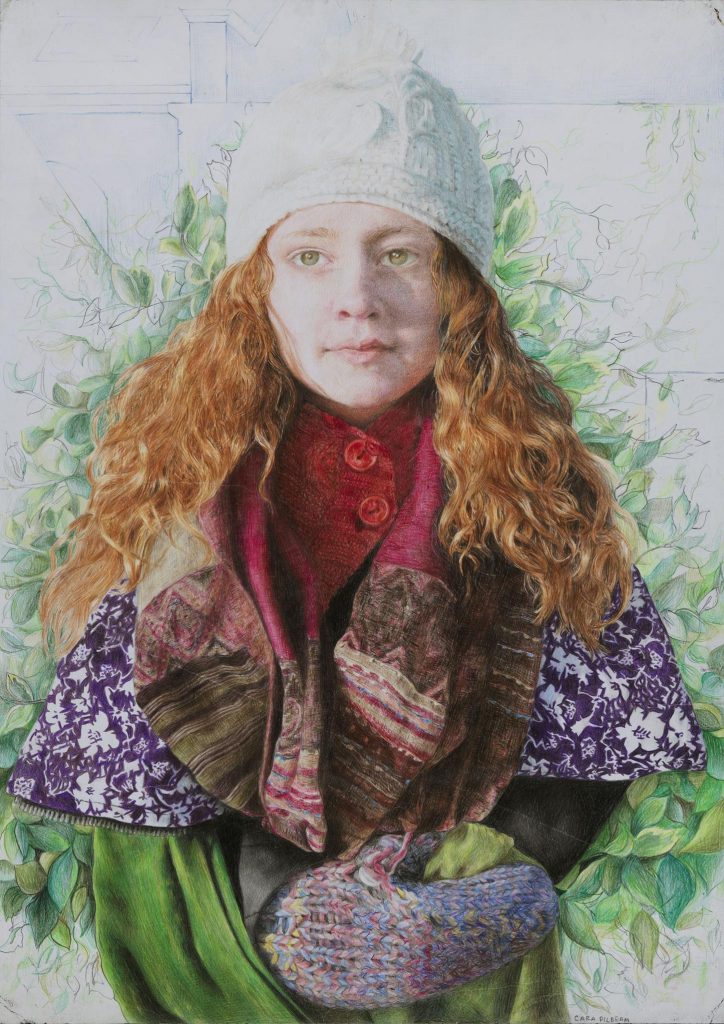 Cara Pilbeam (aged 17) | Winner 16-18
Eire: Study of a Young Woman
Pencil on paper
Cara (17, Louth) says:"This work is inspired by what it means to be a young woman in Ireland today, on the threshold of her future. I am layered with fabric from different countries that represent our modern day, multi-cultured Ireland. I love traditional aspects of portraiture in works by the artists John Lavery and Johannes Vermeer but I wanted to create a portrait with contemporary elements."