Name: Gillian Cussen
Where are you from?
Grew up in Cork but I was born and spent a number of years in Canada.
What do you do at Crawford Art Gallery?
I work on a sessional basis as an artist facilitator with the Lonradh programme for people experiencing memory loss and their families. Pre the current pandemic, we met on a monthly basis to look at various art works, talk about them and further pondered the artworks or other more interesting topics over a cup of tea. We then engaged in an art-based activity on the artworks we had looked at earlier.

Since early summer, Lonradh at Home has been established to bring art and the Crawford Art Gallery into people's homes by sharing a video every two weeks.

These can be seen on the gallery's website under the title 'Creative Cocooning'. More recently, we have relaunched this kind of offering as 'Lonradh at Home' where fellow artist Inge van Doorslaer and I present a video every two weeks.
What do you like the most about working at Crawford Art Gallery?
I love being surrounded by art and the silence that can at times pervade the building before the doors open to the public.
Do you have a favourite artwork, exhibition or gallery space?
Yes, the sculpture 'An Straichaire Fir' by Joseph Higgins (1885-1925). I really admire the sentiment Joseph Higgins was able to create in bronze.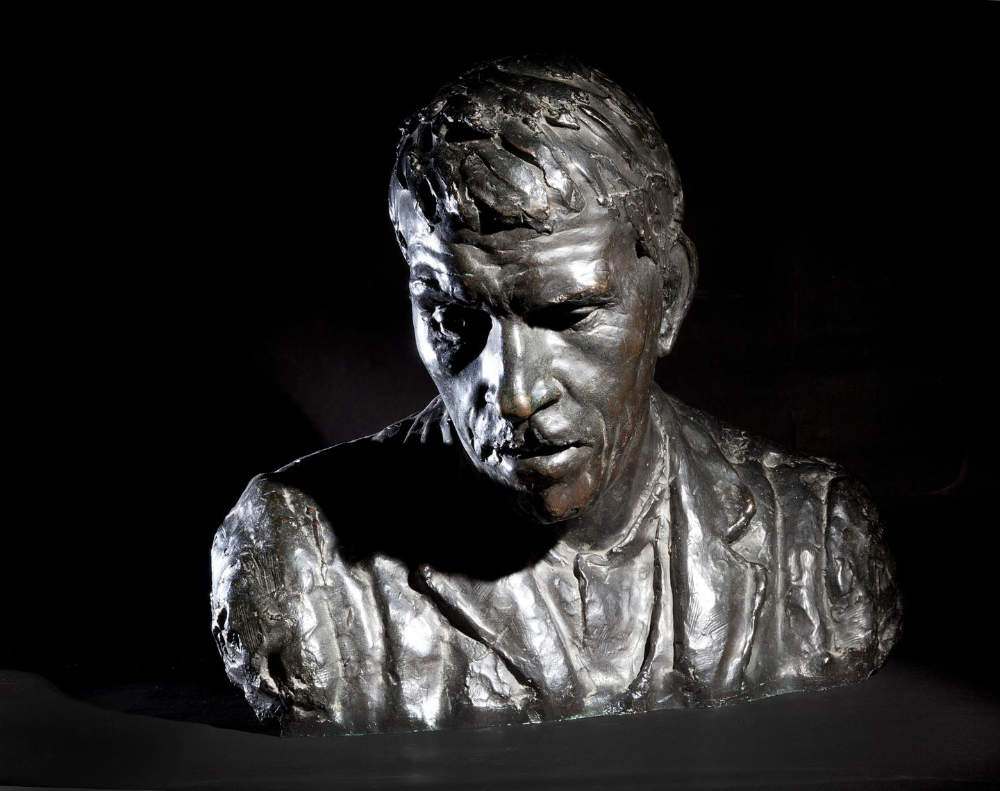 Do you remember the first time you visited the gallery?
No, but I have a vague memory as a child going to art classes in the Crawford Art Gallery in the late 1960s and drawing on the floor at the bottom of the staircase.
What do you think people might be surprised to learn about the gallery?
This may be too off on a tangent, but the gallery is home to many works by James Barry RA (1741-1806), a Cork-born and educated artist. James Barry's niece, Margaret Bulkley (1789-1865), took on the persona of a man and the name of her deceased uncle and became known as Dr. James Barry. Dr. Barry became one of the most respected surgeons of the century, performing the first successful Caesarean section by a European doctor in Africa and crossing swords with Florence Nightingale over her hygiene practices amongst other things.
If you would like to come along to a Lonradh session, you are very welcome. Please contact Emma at emmaklemencic@crawfordartgallery.ie for more information on the programme.
To find out more about Gillian's work, including her solo exhibition at Blackwater Valley Makers in Fermoy which runs throughout December 2020, visit her blog at: https://gilliancussenart.com/blog/