Talking Pictures for Children
Talking Pictures is an online resource for children and their adults based on artwork from the Crawford Art Gallery Collection. We will share creative prompts for happy talk and play every Wednesday.
About this artwork
This illustration is by Harry Clarke. It is a preparatory sketch for a collection of stained glass windows telling the story of St. Agnes Eve, a poem by John Keats.
This sketch is done in watercolour and gouache. Look at the vibrant washes of blue - how delicate and dramatic they can be depending on the amount of water used. Look at the dazzling whites, illuminating the buttons and threads of the fabrics.
The Eve of St. Agnes
This poem takes place on the 20th January, the eve of St. Agnes. St. Agnes is the patron saint of girls and is often depicted with a lamb. Can you guess why? The name 'Agnes' comes from the Latin word agnus, which means lamb.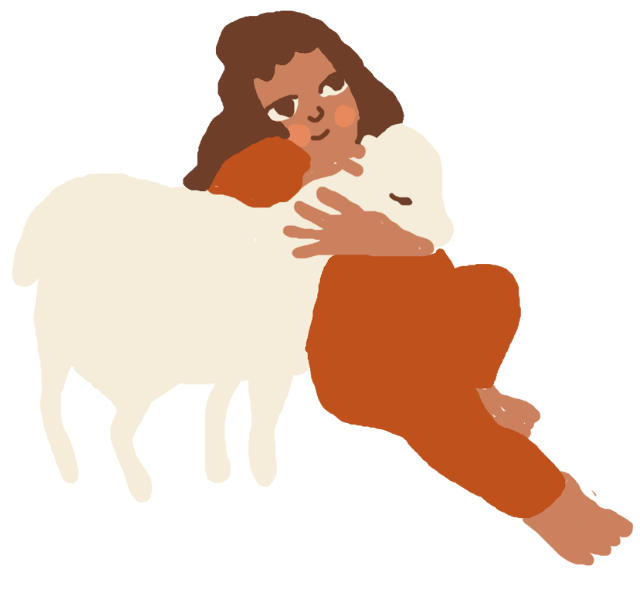 Traditionally on the Eve of St Agnes, you would perform certain rituals before bedtime if you want to dream of your future love. In the past these rituals included transferring pins one by one from a pincushion to a sleeve whilst reciting the Lord's Prayer, walking backwards upstairs to bed or fasting all day. Another tradition was to eat a portion of dumb cake (a salty treat prepared with friends in total silence) before retiring to bed, hoping to dream of a future love.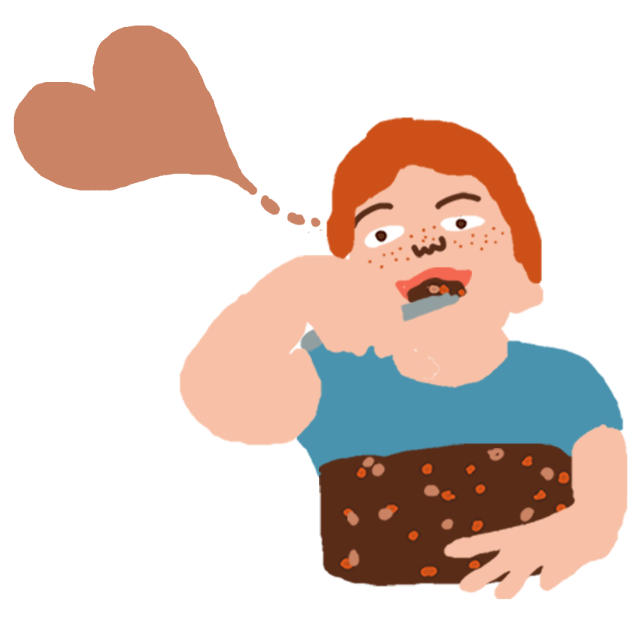 In Scotland, girls would meet in a field of crops at midnight, throw grain on to the soil and pray:
'Agnes sweet and Agnes fair,
Hither, hither, now repair;
Bonny Agnes, let me see
The lad who is to marry me.'
The Feast of St. Brigid
St. Brigid is the patron saint of babies, midwives, travellers, poultry farmers, dairy farmers, printing presses, scholars, sailors and poets (to name but a few)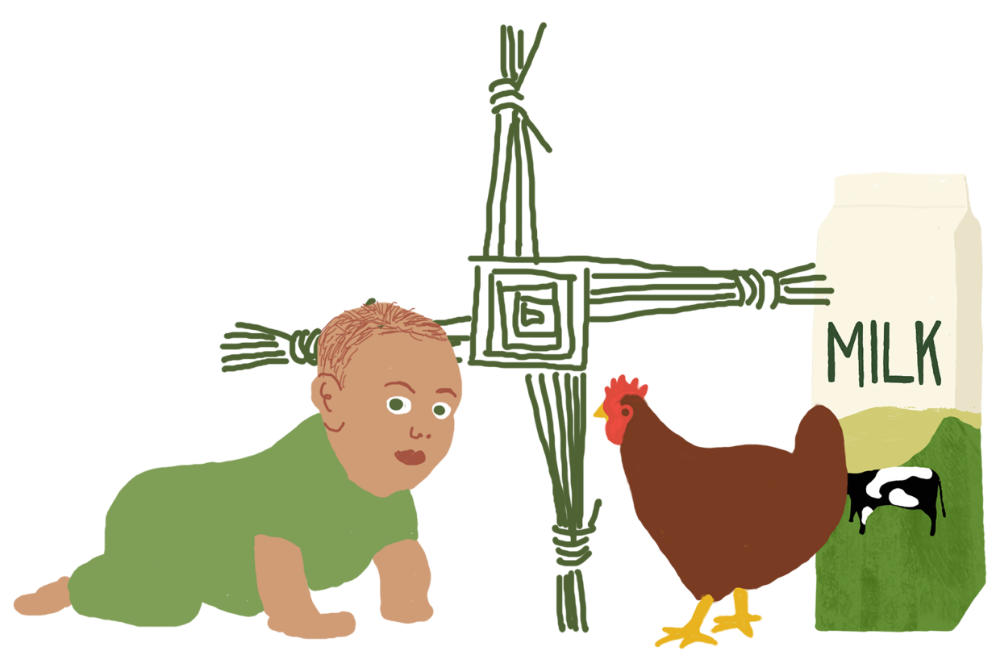 St. Brigid's Cross
Just like the rituals for St. Agnes Eve above, there are rituals for the feast of St. Brigid. The most well-known is making a St. Brigid's Cross on February 1st, St. Brigid's Day and the first day of spring. These crosses are hung by a door in the house to protect from fire and evil. Every year on St Brigid's Day the household make a new cross and the old one is burned.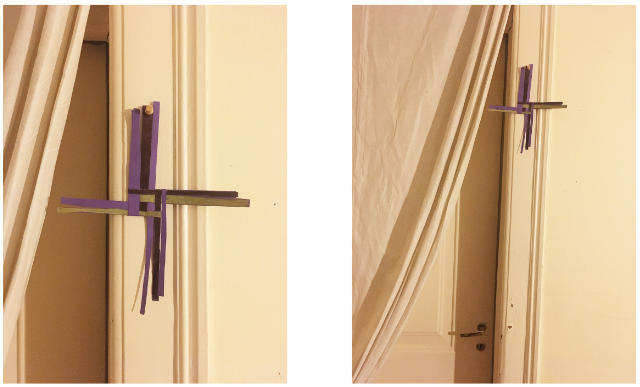 The crosses are traditionally made from rushes but today we will use paper. You will need:
An A4 sheet of coloured paper
Scissors
Pritt stick
Cut your page into long thin strips. Make sure they are all of a similar length. You can use two or three different colours if you want.
2. Fold all your strips in half, keeping one straight.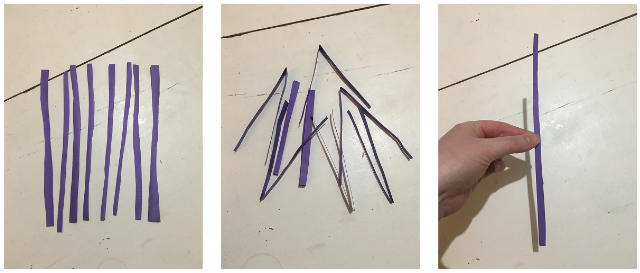 3. Fold one of your strips around this long bit of paper, halfway across.
4. Glue the flaps to each other so that the paper doesn't slip.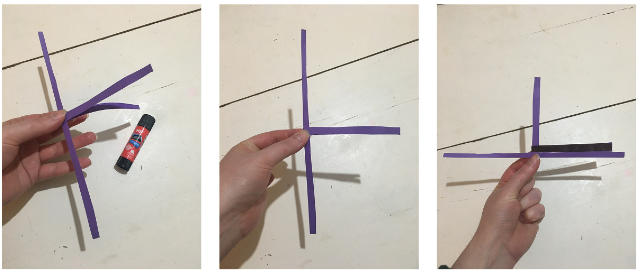 5. Turn your cross 1/4 anti clockwise and add another strip to the next pole.
6. Continue turning your cross by 1/4, adding a new strand to each pole and using pritt stick to keep it in place.
7. When you are happy with the shape you can finish - trust your eye!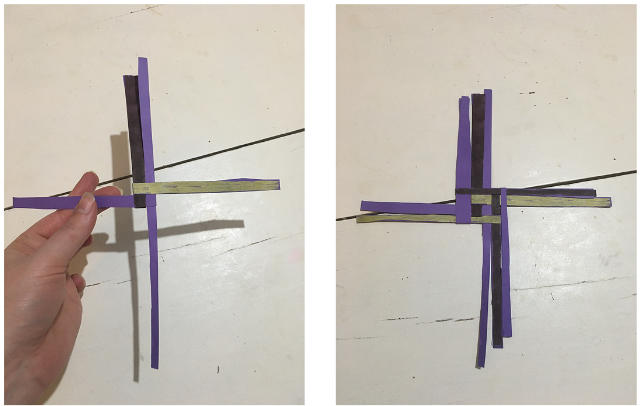 Don't eat too much salty dumb cake this evening!
Share them with us on Facebook, Instagram and Twitter using the #crawfordartgalleryhomelife.
Talking Pictures: St. Agnes was devised by Annie Forrester
Please share: