Talking Pictures for Children
Talking Pictures is an online resource for children and their adults based on artwork from the Crawford Art Gallery Collection. We will share creative prompts for happy talk and play every Wednesday.
About the artwork
This is a painting by Mary Swanzy. It is called Samoan Scene and was painted on her travels to Samoa in 1924. Today it would take you days to get to Samoa by plane. Back in the 1920's it was an enormously long voyage by boat. Swanzy travelled to Canada, then reached Hawaii where she stayed with a relative for a few months before sailing the 2,600 miles to Samoa.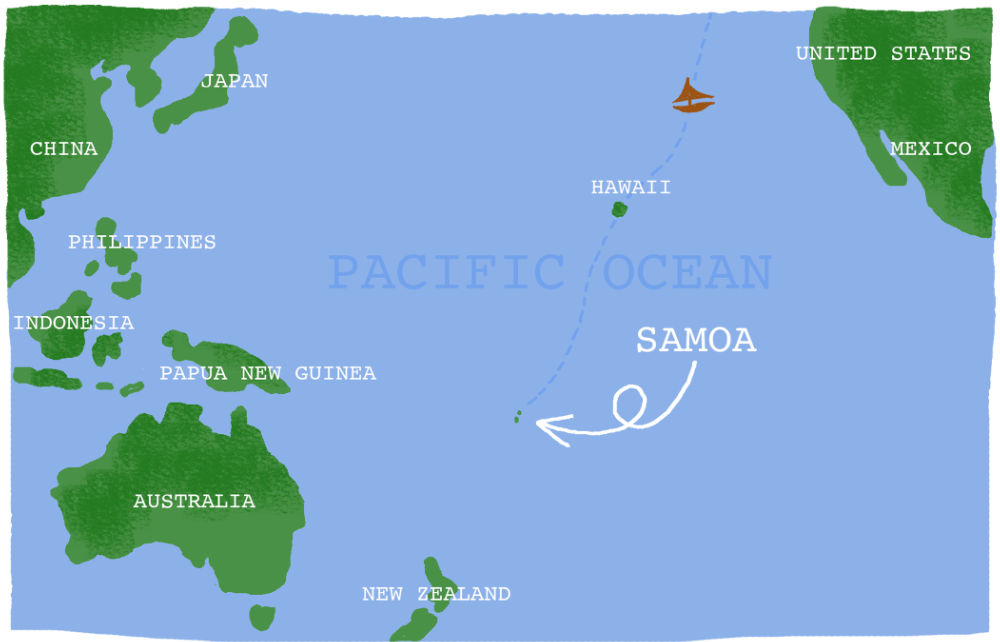 Swanzy has captured the island's tropical environment and soft, warm light in her paintings of Samoa. In this artwork we see Samoan people enjoying time in crystalline blue waters, framed by tall leafy plants.
Samoa facts
Mālō! 'O ā mai 'oe?
Can you guess what this Samoan phrase means in English? If you guessed "Hello! How are you?" then you are correct! This is an informal way of greeting someone in Samoan.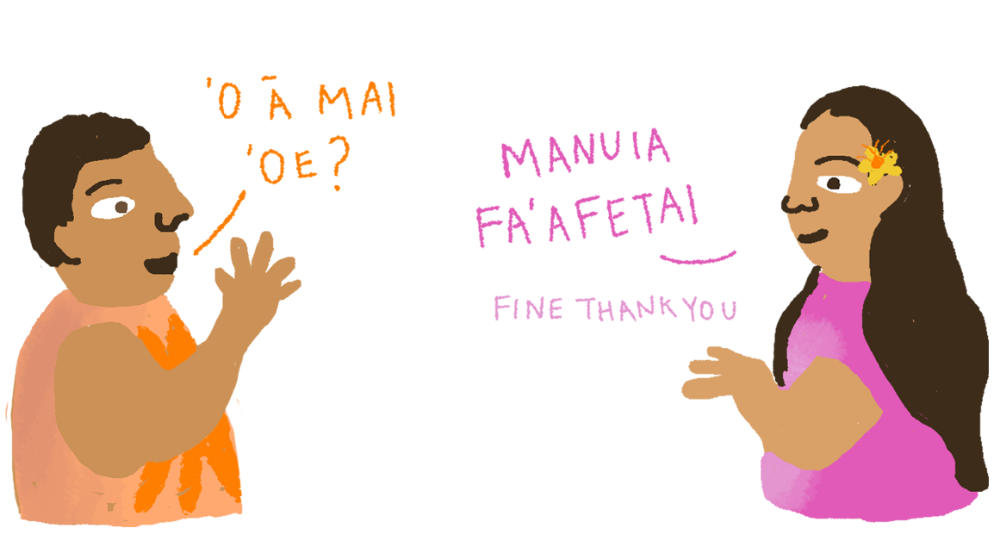 Samoa gained independence from New Zealand in 1962 and as Samoa's nearest neighbour, New Zealand is home to a lot of Samoan people too. In fact, Samoan is the third most spoken language in New Zealand behind English and Māori.
About 194,320 people live in Samoa, which is just over the population of Cork!
Samoa wildlife
Samoa is surrounded by spectacular coral reefs, which are home to a wide variety of colourful creatures. See if you can unscramble the letters below to find out some of the local wildlife:
lyfnig xfo
urtlte
ogldishf
orpoispe
anld nalis
jupmnig disper
Egg animals
Have you unscrambled all the animals? Did you get goldfish as one of your answers? That's absolutely right! There are wild goldfish in Samoa. Can you imagine going to a lake and seeing lots of little goldfish swimming around?
We can make some wild goldfish of our own to keep us company around the house.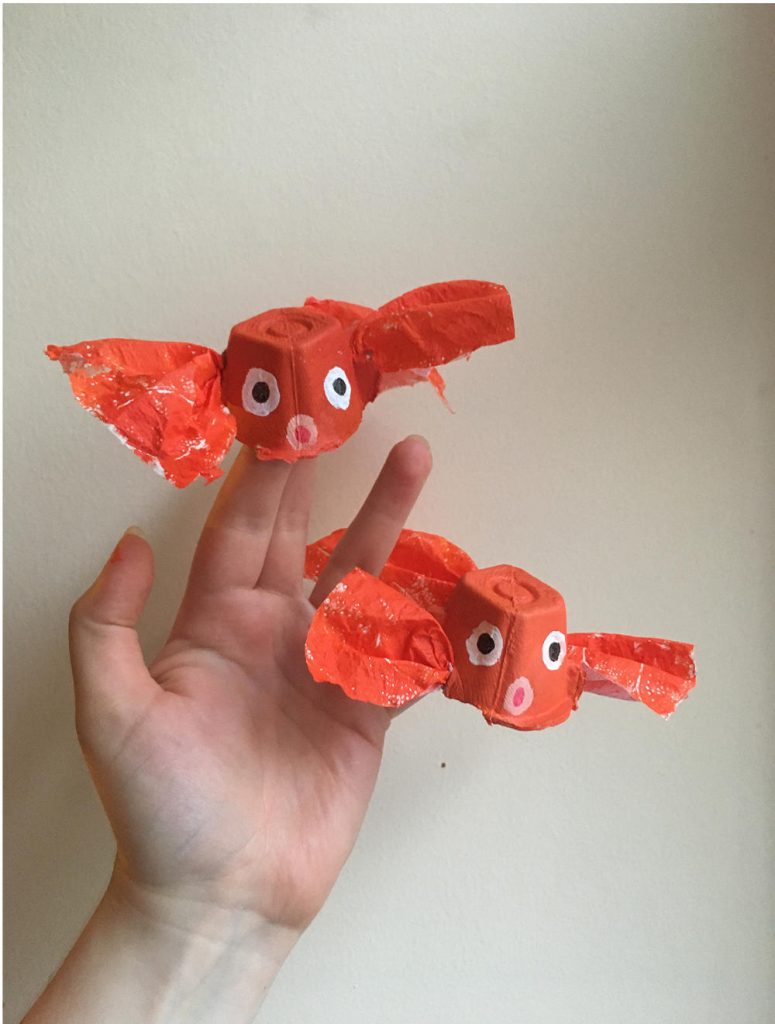 You will need:
An egg box
Scissors
Paper
Paint
Loo roll or orange tissue paper
Firstly we need to break apart the egg box so you have 6 little goldfish bodies. Then we will get some orange paint and paint however many goldfish you want. If you don't have orange paint you can mix your own using yellow and red: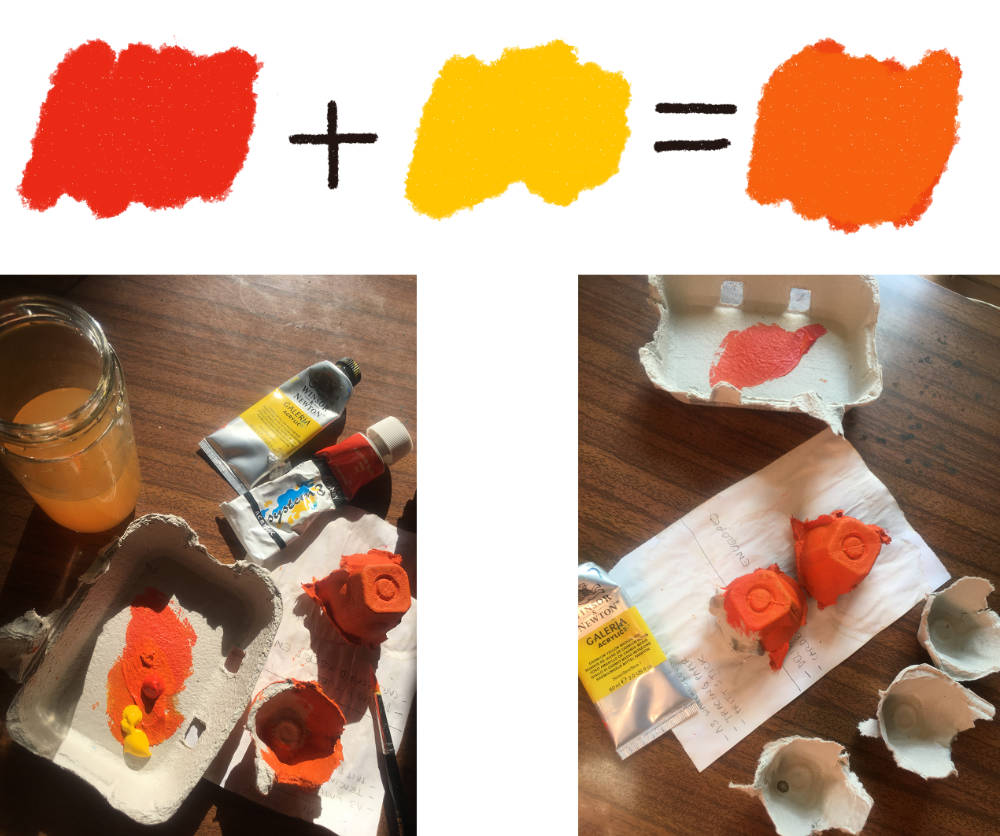 You can leave these aside to dry. While they are drying, get your toilet roll or tissue paper. If you are using toilet roll, you will need two sheets per fish. If you are using tissue paper you can cut two squares about the same size as a sheet of toilet roll per fish.
The orange tissue paper will be fine as it is. If you are using toilet roll sheets, we will need to paint them with the same paint we used for the bodies. Be gentle when doing this as it can tear easily.
Leave to dry.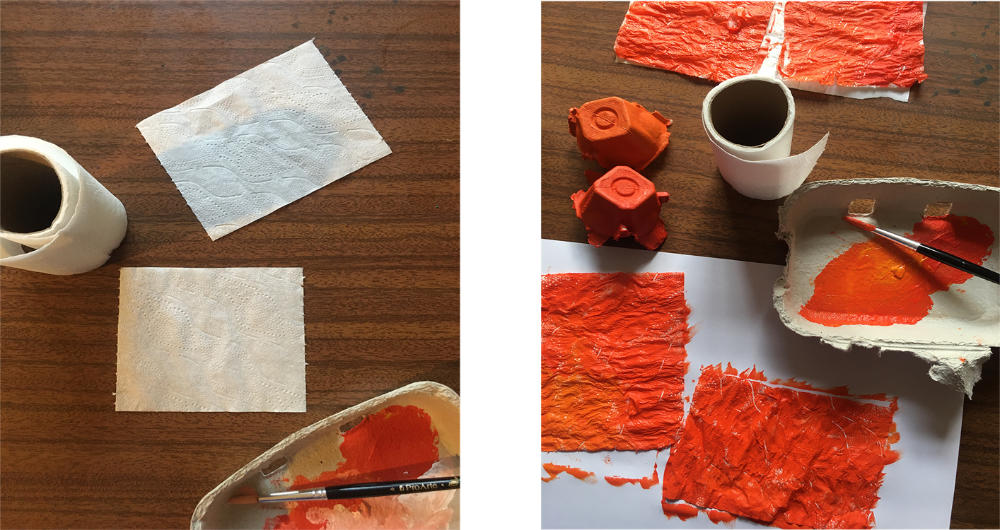 Once your fish are dry we can paint on the eyes and mouth. Paint a white circle on each side of the body for the eyes. Then a pink 'o' shape for the mouth. If you don't have pink paint, mix red and white. Once the paint is dry you can put the black pulse of the fish in. You can use a pen if you don't have black paint.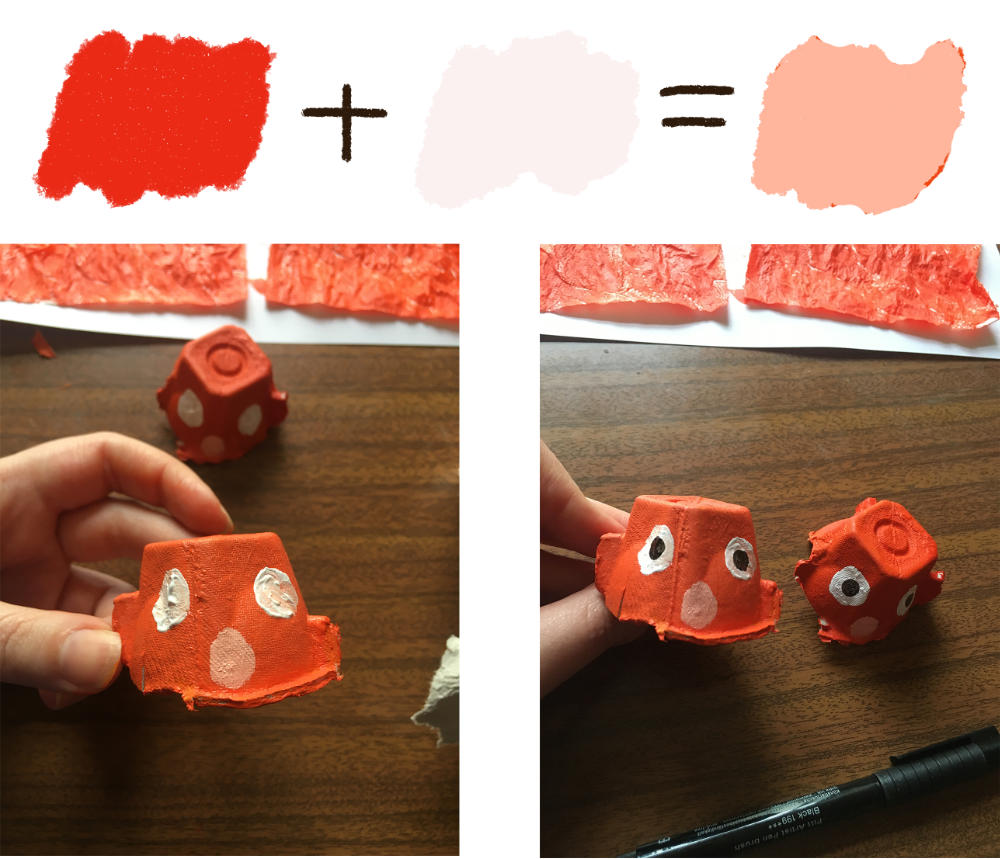 Now we need to fold our paper for the fins and tail of the goldfish. For the fins we use one of our sheets cut in half, so we have two small lengths of paper. Then fold like an accordion. Use one whole sheet for the tail and fold over in the same way.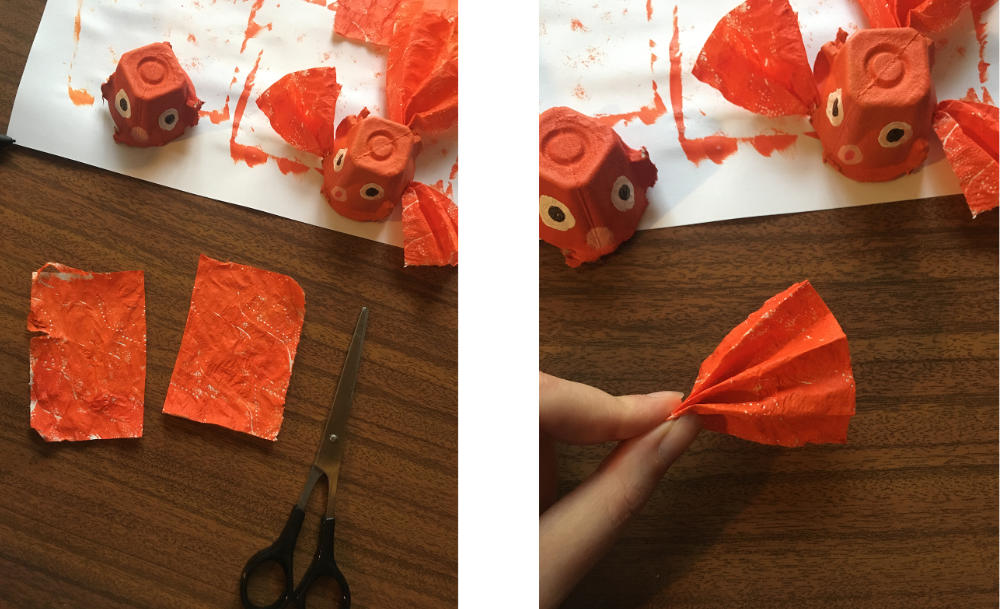 Now our fish eyes should be dry, so we can make a cut in each side for the fins and one in the back for the tail.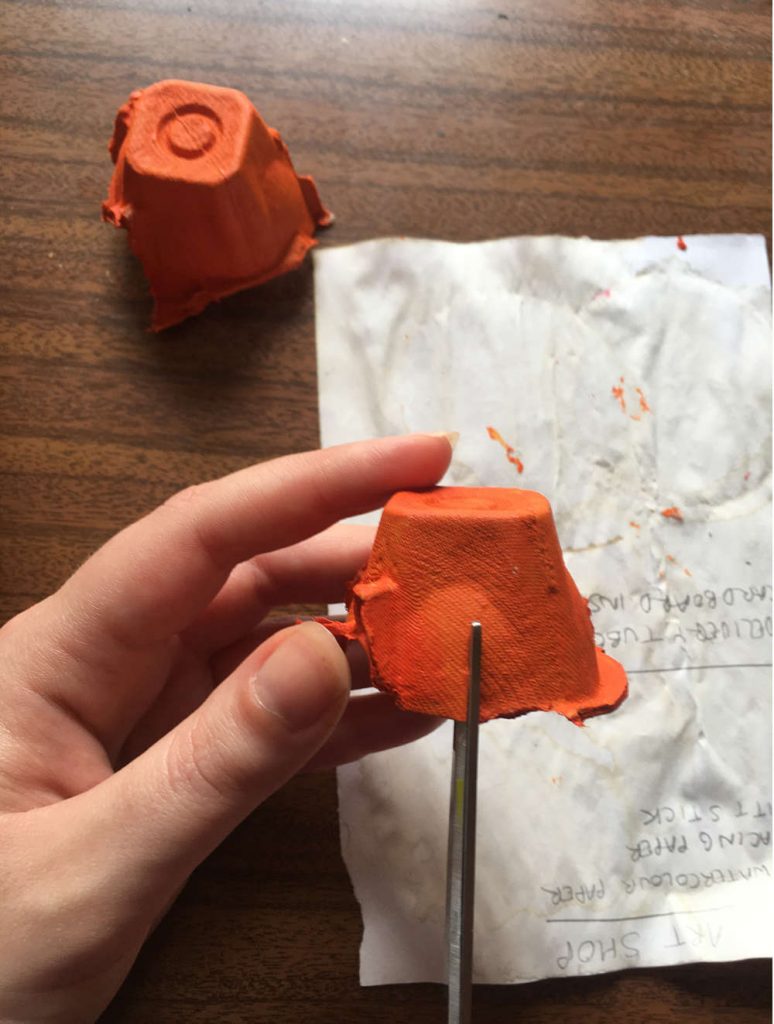 Slide your fins and tail through the slits. Make sure they are nice and tight. If you want to you can glue them here to make sure they are extra secure. Then make the finishing touches on your fish's face.
Et voila! IF you want to keep an eye on them you can thread through the top of your goldfish and hang them in your room.
Now we have some goldfish just like the ones you'd find in a Samoan lake. I wonder did Mary Swanzy see goldfish on her travels?
Tōfā soifua!
Share them with us on Facebook, Instagram and Twitter using the #crawfordartgalleryhomelife.
Talking Pictures: Sail to Samoa was devised by Annie Forrester
Please share: