24 April – 29 August 2021
Dara McGrath's work explores transitional spaces, those in-between places where the landscape and the built environment often intersect, and where a dialogue – of absence rather than presence – is created. His practice is driven by overlooked human interruptions in urban, suburban and rural contexts.
'For Those That Tell No Tales' features over sixty works which focus on Ireland's War of Independence: a defining moment in Ireland's history. Between 1919 and 1921, approximately 1,400 people died in the struggle for an independent Irish republic. Cork city and county saw the bloodiest of the fighting – in total, 528 people (civilians, Irish Republican Army and British Forces) – lost their lives directly due to the conflict in Cork.
Today – sadly and almost universally – we pass by unaware of the tragedies that took place at unmarked locations that are daily traversed. Beyond the recognised memorials and major landmarks there are many more sites within the landscape where people lost their lives. (In Cork City, those 'forgotten' lives lost may include the Norwegian sailor Carl Johansen whose life was ended by being shot in the back while returning to his ship in the Port of Cork docks; or Josephine Scannell who at nineteen years old was shot dead by a stray bullet while sitting near a window in her house in the city centre).
McGrath's photographs elevate these spaces as sites of memory for those individual lost lives. For the first time, through McGrath's photography and accompanying texts, we can see the full extent of the lives of the people and the places where they perished during the struggle for freedom in Ireland's War of Independence. Dara McGrath's acknowledgement of the place and circumstances of each individual's death – which bore so heavily on their communities – still resonate, so powerfully, today.
Click on the map to view a selection of the works: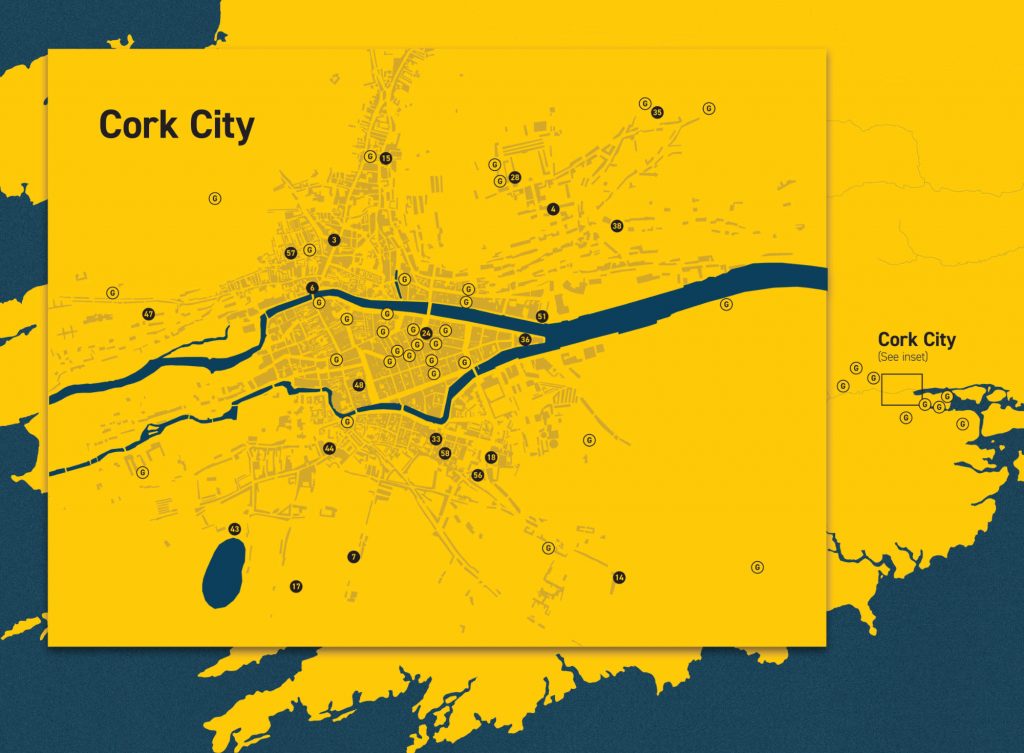 Click on the image below to be taken on a virtual tour of the exhibition.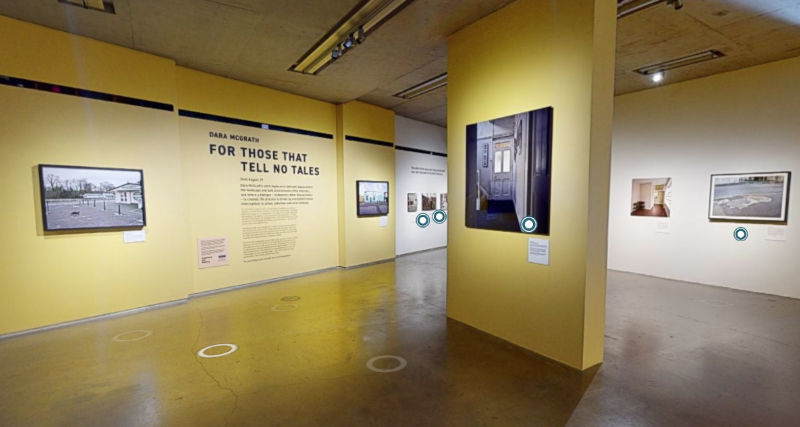 Dara McGrath's work is based on research by Dr Andy Bielenberg (School of History, UCC) and Prof James Donnelly Junior (University of Wisconsin) who are currently engaged in an on-going project to document all the fatalities of the Irish revolution in Co. Cork between 1919 and 1923 of which approximately 840 have been identified so far. This exhibition is based on the War of Independence element of the project.

The exhibition is kindly supported by The Department of Tourism, Culture, Arts, Gaeltacht, Sport and Media under the Decade of Centenaries 2012-2023 initiative and Cork Public Museum.