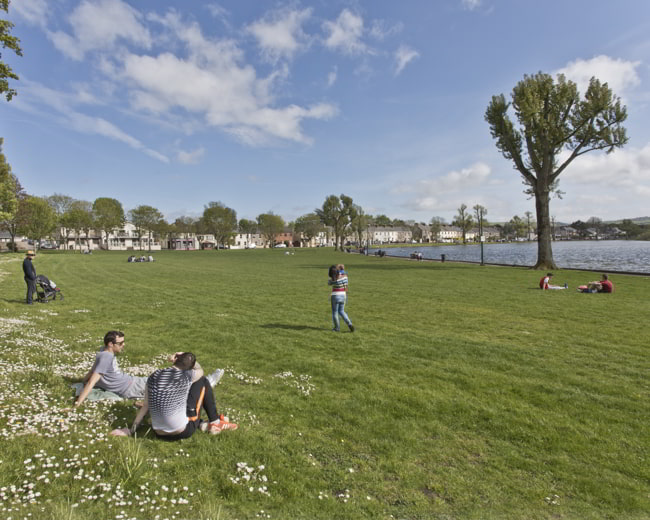 Number 43
Site: Ellis's Quarry
Private Henry Alfred Morris, British Army
Corporal Harold Daker, British Army
Sapper Albert G Camm, British Army
Sapper Albert Edward Powell, British Army
At 8pm, on the night of Sunday 10 July 1921, four soldiers, Private Morris (aged 21) and Corporal Daker (aged 28) of the South Stafforshire Regiment and Sappers Camm (aged 20) and Powell (aged 20) of the Royal Engineers were seized by a patrol of seven Volunteers while they were off-duty and in the city on a pass. Executed on the north side of The Lough, their bodies were dumped at Ellis's Quarry on its south side.
All four were found blindfolded and shot dead. They were unarmed. The official report sent to IRA Headquarters simply stated: 'We held up four soldiers and searched them but found no arms. We took them to a field in our area where they were executed before 9pm'.
It was suggested that the killing of these men was a reprisal by the IRA for the murder of Volunteer Denis Spriggs two days before.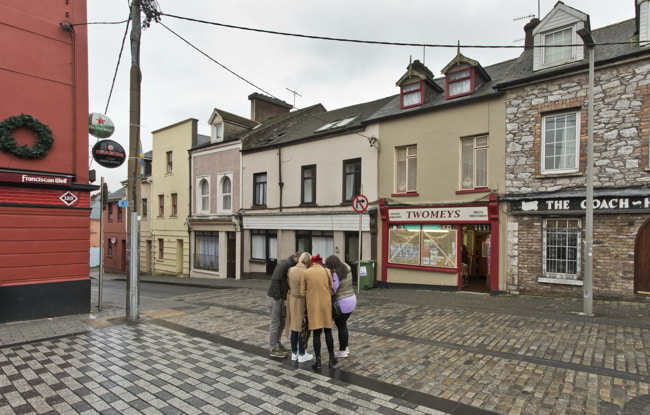 Number 44
Site: Elizabeth Fort
Mary Anne Ward, Civilian
Mary Anne Ward (aged 61) died of an apparent heart attack under conditions of stress while being removed from Elizabeth Fort on the night of 11 July 1920. A group of Volunteers forced an entry into that part of the forts building where the Wards were sleeping and ordered them to leave within five minutes.
As they made their way out, Mrs Ward collapsed into unconsciousness. The Volunteers then helped to carry the prostrate Mrs Ward across the street to Mrs Coughlan's Pub.
William Lehane, the medical doctor at the inquest, suggested 'cardiac failure, the result of fright,' as the most probable cause of her death. Coroner William Murphy told the members of the jury that they should 'find a verdict of death from heart failure, accelerated by excitement'.
Married for twenty-seven years, Mary and her husband Arthur (aged 57) were the parents of nine living children.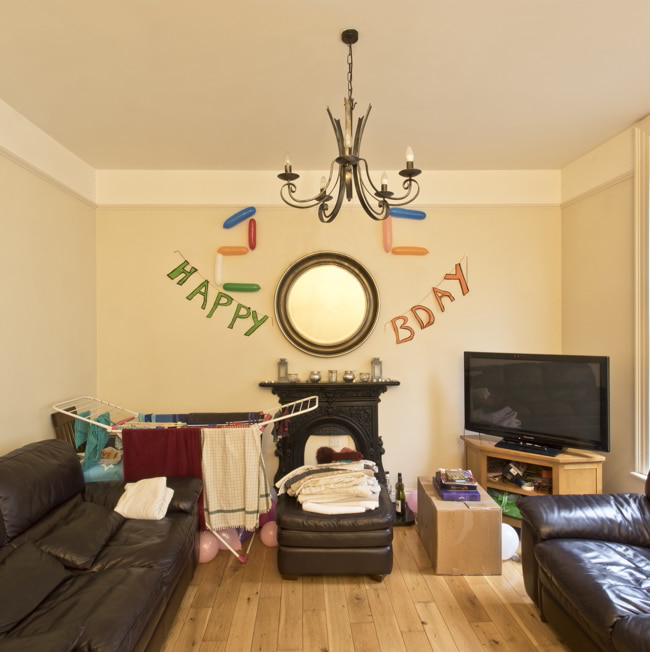 Number 48
Site: Tuckey Street
Sarah Medalie, Civilian
Sarah Medalie (aged 53) died of a heart attack on 10 December 1920, owing to severe shock when she was suddenly awakened by the frenzied behaviour of a search party of British soldiers with flashlights during curfew hours.
The soldiers broke into the premises occupied by Medalie and her husband David, a wholesale general dealer's shop at Tuckey Street, Cork city. Looking for members of the IRA, troops ransacked the shop. She died almost immediately.
Sarah Medalie left a husband, four children, and three grandchildren.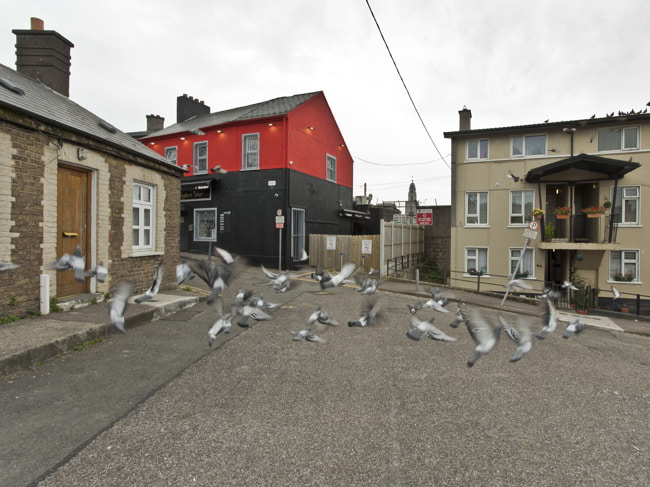 Number 57
Site: Cattle Market Street
John Lucey, Civilian
John Lucey (aged 31) was shot and mortally wounded by the British army near Cattle Market Street (Glen Ryan Road), Cork, at about 10:15pm on 11 June 1921. Lucey was badly wounded in the chest and back and was rushed to the North Infirmary, but he was dead upon admission.
Lucey had worked as an engine fitter. He lived with his relatives, Andrew O'Connell (a Cork Corporation employee), his wife Bridget, and their daughter Mary, on North Main Street in Cork city centre.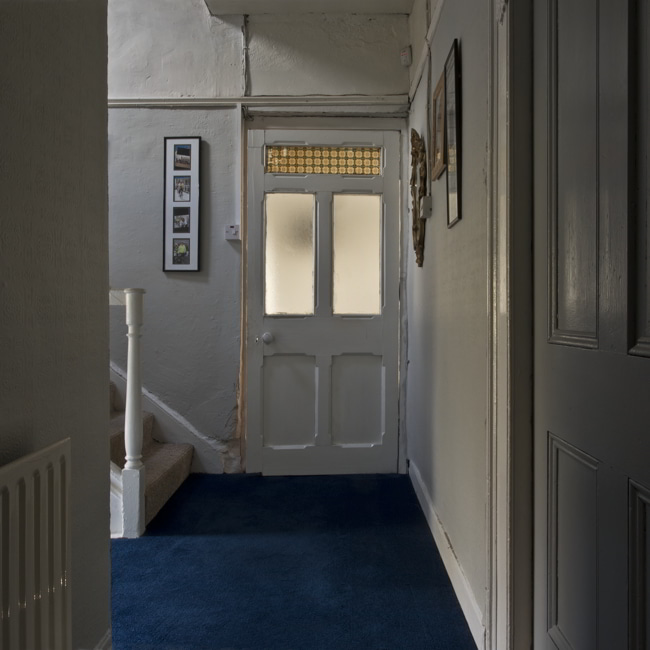 Number 47
Site: Sunday's Well
Father James O'Callaghan, Civilian
Father James O'Callaghan (aged 38), who was attached to the North Cathedral, was shot dead by a party of Black and Tans on the night 15 May 1921, on the first floor landing of a house in Upper Janemount in the Sunday's Well area of Cork city.
O'Callaghan was lodging in the house of Liam De Róiste, (Sinn Féin Alderman and TD William Roche), who was himself then on the run because of his fear that he was on a British 'hit list'. The house had been raided by the RIC previously and on these occasions the police had met O'Callaghan so they knew that he was staying there as a guest.
O'Callaghan was from Enniskeane, and was educated in Maynooth. A fluent Irish speaker, he was professor in the Irish College, Ballingeary for some years. He is buried at Clogheen Churchyard.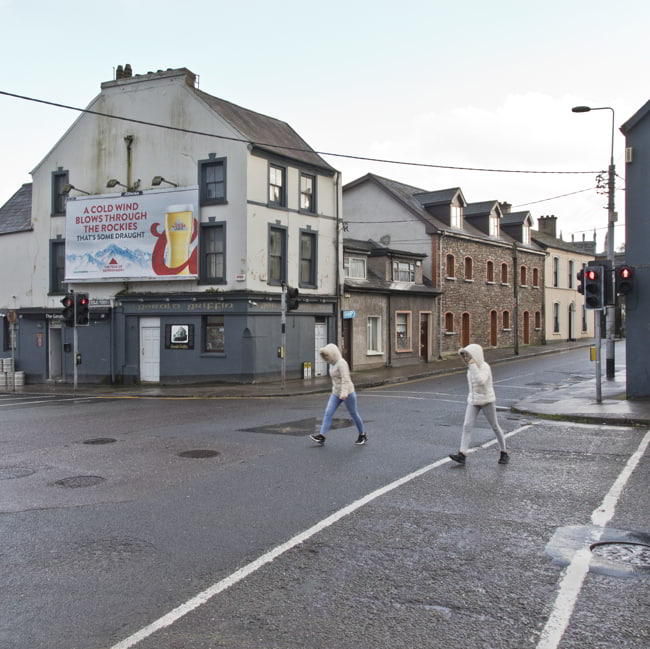 Number 15
Site: Blackpool
Constable Peter Coughlan, Royal Irish Constabulary
Constable John Ryle, Royal Irish Constabulary
Constable Patrick Hayes, Royal Irish Constabulary
The 'Blackpool ambush' was a notable IRA ambush. At about 4pm on Saturday afternoon, 14May 1921, a RIC patrol of two sergeants and five constables from Shandon RIC Barracks was attacked at the junction of O'Connell Street and Great William O'Brien Street by a unit of Volunteers from Cork No. 1 Brigade, two of whom threw bombs into the midst of the patrol.
Three of the RIC officers died in this incident and several others were injured. Constable Coughlan (aged 45) died on the scene; Constable Ryle (aged 46) died the following day in the Cork Military Hospital and Constable Hayes (aged 49), died on 23May.
Peter Coughlan left behind a widow and six young children. His remains were interred at Killarney, County Kerry.
John Ryle had twenty-five years' service in the Royal Irish Constabulary. Before becoming a policeman, he had been a farmer in County Kerry and was single.
Patrick Hayes had twenty-five years service in the RIC. He was also single.
Ten days after the incident, on 24May, British troops carried out reprisals and destroyed two public houses and two private residences in the Blackpool district.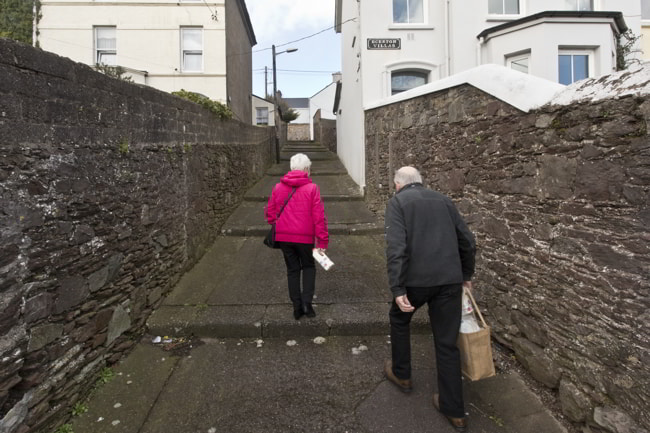 Number 4
Site: Rocky Lane
Michael Joseph Murray, Civilian
Michael Joseph Murray (aged 20) was shot dead when he attempted to run back to his residence at Cahill's Villas (Cahillville) on 13 March 1921. The RIC reported that he had been executed by the IRA because Murray was said to be a fierce opponent of Sinn Féin and had refused to assist Volunteers in removing goods from the Railway station.
However, the facts do not support this report and it appears that an off-duty British soldier was responsible for shooting him.
Evidence given at a military court of enquiry indicated that Murray had been fatally shot by an off-duty NCO when he found Murray molesting a woman near Mount Vernon Terrace in the St. Luke's area of Cork city. Murray was reportedly on top of the woman when the British officer came upon the scene and heard her cries for help.
A woman claiming to have been the victim of an assault by Murray gave evidence in favour of the accused soldier, and he was acquitted.
Michael Murray was a fireman for the Great Southern and Western Railway and was an ex-soldier.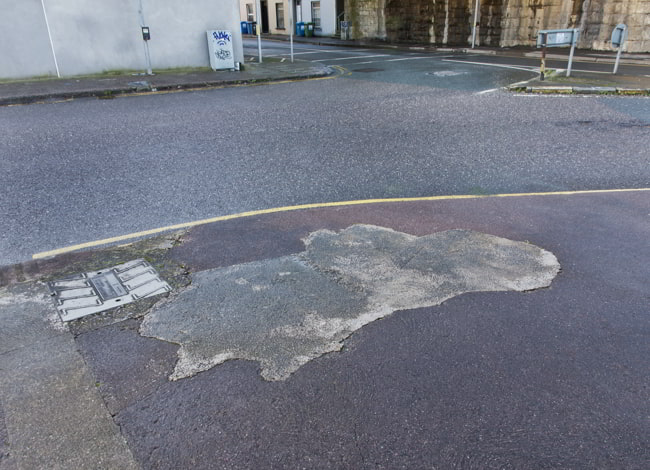 Number 51
Site: Water Street
John (Joseph) Fleming, Civilian
On 7 December 1920, ex-navy seaman John Fleming (aged 36) of 17 Cattle Market Avenue was shot and mortally wounded in the abdomen as he was walking on Water Street with two brothers and an English ex-soldier friend.
As they were crossing the road, three police lorries containing uniformed men, with rifles pointing out over the side of the cars, passed at a rapid pace. John Fleming was the last man to cross the street, and as he did so, one of the rifles was discharged, possibly accidentally.
Assistance was rendered by other passers-by and neighbours endeavoured to staunch the flow of blood. An ambulance was quickly on the scene, and the wounded man was removed to the North Infirmary.
John Fleming died on the operating table. He had served twenty-one years in the Royal Navy and was demobilised in 1919.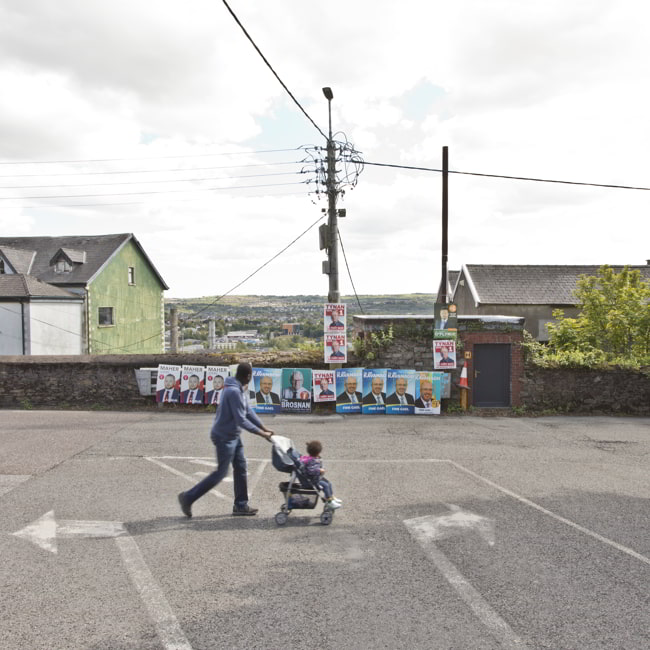 Number 38
Site: Lychester Lane
Private Albert 'Bert' Edward Whitear, British Army
The execution of six members of the IRA in Victoria Barracks in Cork on the morning of the 28 February 1921 led to members of Cork No.1 Brigade retaliating that evening by attacking off-duty British soldiers throughout the city.
A soldier witness at the subsequent court of military enquiry testified about the death of Albert 'Bert' Whitear (aged 20).
'On the evening in question after hearing shots fired, I went to Empress Place RIC Barracks, where I knew a young woman whom I knew to be his friend. She said to me: "Bert has gone." I said: "Gone where?" and she replied: "They have taken him away and shot him." She told me it had occurred up Lovers' Lane. She then took me to the spot where she had left him. A male servant came out of a private house close by and told me they had a wounded soldier inside. I entered the house with a stretcher. The two girls accompanied me and found him lying on the ground with a pillow under his head. The people in the house had done what they could for him. All Whitear said to me was: "They have got me."' He died shortly afterwards'.

Whitear was a member of the 2nd Battalion, Hampshire Regiment. He was one of six children of Alfred and Jeanine Whitear of Portsmouth. He was buried in Wimbledon, London.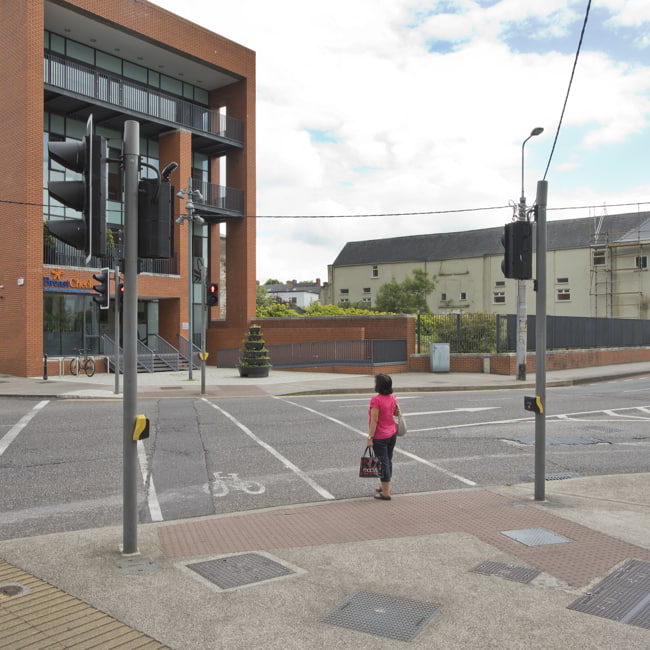 Number 58
Site: Infirmary Road
Lance Corporal John Edwin L. G. Beattie, British Army
The execution of six members of the IRA in Victoria Barracks, Cork, on the morning of 28 February 1921 led to the IRA retaliating that evening by attacking off-duty British soldiers throughout the city.
Lance Corporal Beattie (aged 24), a soldier in the 2nd Battalion, Hampshire Regiment, was mortally wounded on Infirmary Road, Cork, near the Blind Asylum (now the South Infirmary Hospital). He was first taken to the Victoria Hospital and then to the Military Hospital where he eventually died.
John Beattie was one of six children of John and Jessie Beattie. He was buried in Plymouth, England.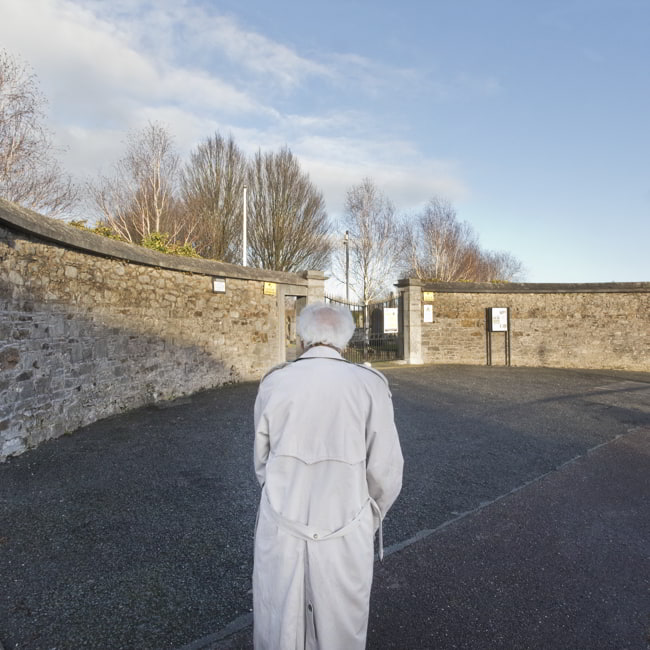 Number 7
Site: St Finbarr's Cemetery
William Sullivan or O'Sullivan, Civilian
On 12 February 1921 Volunteers from D Company of the 2nd Battalion, Cork No. 1 Brigade, took William O'Sullivan (aged 35) from a pub on Evergreen Street. He was then taken to the intersection of Tory Top Lane and the Curragh Road and was shot dead.

O'Sullivan had been seen leaving the RIC barracks at Empress Place, Cork, on several occasions after curfew and had been told that if he continued his association with the enemy, the consequences for him would be serious. He ignored these warnings, and the IRA decided to execute him.
A note attached to O'Sullivan's body stated: 'A convicted spy. Penalty death. Let all spies and traitors beware.' His brother was a member of D Company.
An unemployed ex-soldier, Thomas O'Sullivan had served in the Royal Army Service Corps of the British Army. He was interred at St Joseph's Cemetery, Ballyphehane, Cork. His name appears in the Compensation Commission Register with a note that £2,050 in compensation was awarded to his family.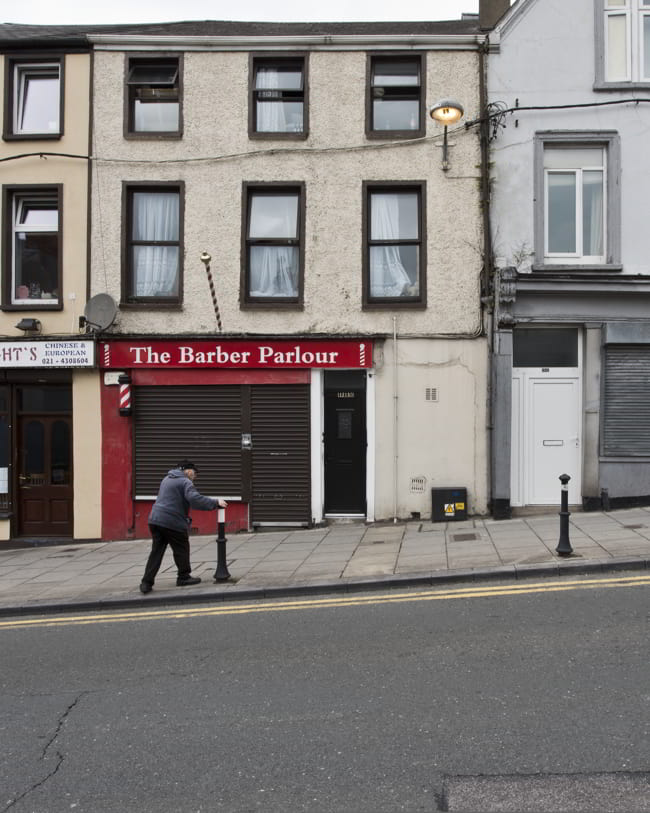 Number 3
Site: Shandon Street-Step Lane
Richard Moore or Morey, Civilian
Richard Morey (aged 15) was killed when he was struck by one of the shots fired by a military patrol during curfew hours in the Shandon Street area of Cork on 23 January 1921. The bullet hit the young boy's heart and he died soon after admission to the North Infirmary.
The boy, with a half-dozen others, had been listening to music at about 8pm. When challenged by the patrol, Morey allegedly took no notice.
Richard Morey had lived with his mother Hannah Anne Morey (or Moore) and his four sisters at their house in 13 Step Lane, off Shandon Street.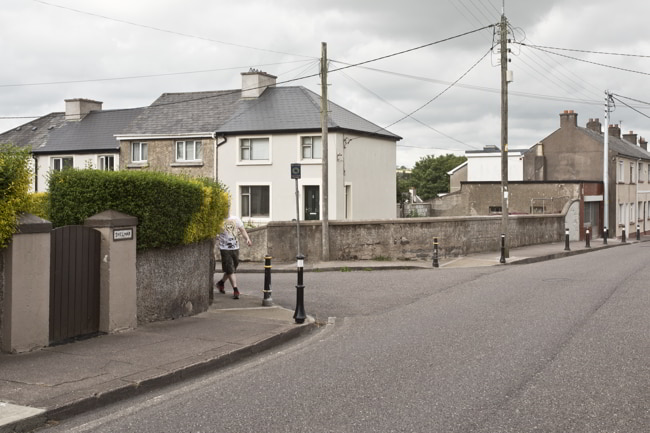 Number 35
Site: Dillon's Cross
Cadet Spencer Rougier Chapman, Auxiliary Division, Royal Irish Constabulary
On the night of 11 December 1920, a six-man IRA squad made their way to a low wall at Dillon's Cross, led by Captain Seán O'Donoghue.
At around 7pm, two trucks, loaded with approximately twenty-four Auxiliaries from K Coy, left Victoria Barracks in order to report to Union Quay RIC Barracks. As the Auxiliaries approached Dillon's Cross, Volunteer Michael Kenny stepped out on the road to slow the convoy. At that moment two grenades were thrown at the trucks, injuring eleven men and mortally wounding Cadet Chapman (aged 28), who died the next day.
Later that evening, in an incident that became known as the 'Burning of Cork' several houses were burnt at Dillon's Cross as a reprisal for the attack. A large part of the city centre, the City Hall and Carnegie Free Library were sacked and destroyed by fire.
Spencer Rougier Chapman had served in the First World War with the London Regiment of the Royal Fusiliers. He was married to Yvonne M. Cardon (the daughter of a French officer) with whom he had one child and lived in Essex.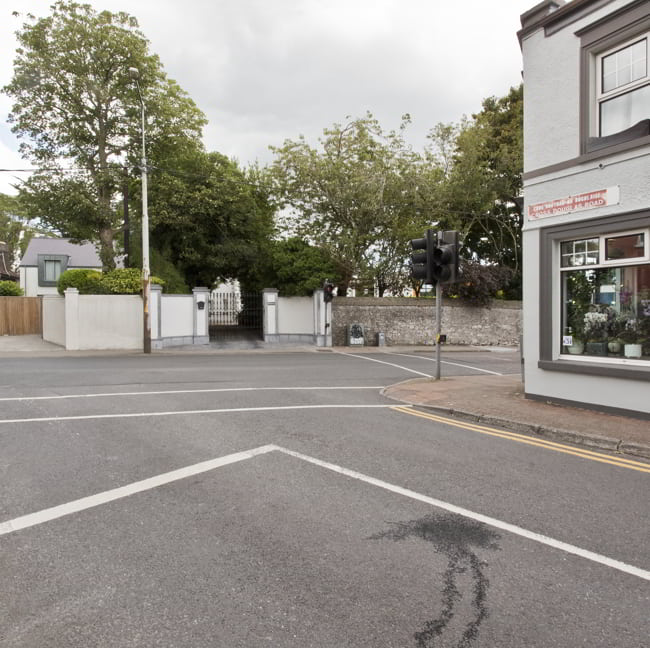 Number 14
Site: Cross Douglas Road-Douglas Road
Corporal Leonard Douglas Hodnett, British Army
On 28 February 1921, Leonard Hodnett (aged 20) of the Royal Army Service Corps, was shot dead on the South Douglas Road by the IRA who were seeking retaliation for the execution in Victoria Barracks of six of its members earlier in the day. In all, six unarmed soldiers were shot dead and ten more were wounded, including some who were walking with local girls in the city's
by-lanes.
Hodnett's fiancée testified to the harrowing circumstances of his death. 'He was then a few yards away, and I heard him ask the men if he could come and speak to me, and they let him do so. He told me to be brave and run home, as the men would not kill him. The assailants then took him, stood him in the gutter, and shot him.'
Leonard Hodnett died within an hour. Earlier in the evening, he had been urged by friends whose house he had been visiting to put on civilian clothes, but he had refused. He was the son of John Hodnett of Woolwich, London. He was buried at Cork Military Cemetery.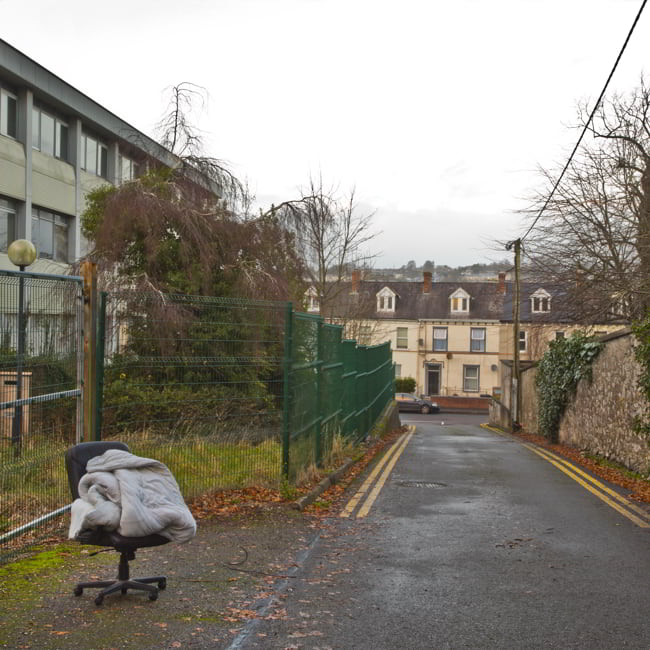 Number 18
Site: Blackrock Road
William Mohally, Civilian
William Mohally (aged 27) was found unconscious on the afternoon of 19 February 1921 on the Lower Glanmire Road with bullet wounds to the head. He had been shot by the IRA and was taken to the South Infirmary in a serious condition. On Sunday 20 February, a unit of Volunteers took him from the hospital and shot him dead on the Blackrock Road. The Cork Examiner (23 March) reported: 'There appeared to be no doubt that he was cruelly done to death because of his friendly associations with the police and military authorities'. His killers pushed into blankets covering his body a notice that read, 'For a spy there is no escape, IRA.'
Mohally was a night watchman, a ship steward, and an ex-soldier. During the previous autumn, he had been badly injured in an attack when working as a night watchman for various shops in Kings Street (MacCurtain Street) and Bridge Street. He was the eldest child of four living children of Michael and Nano Mohally.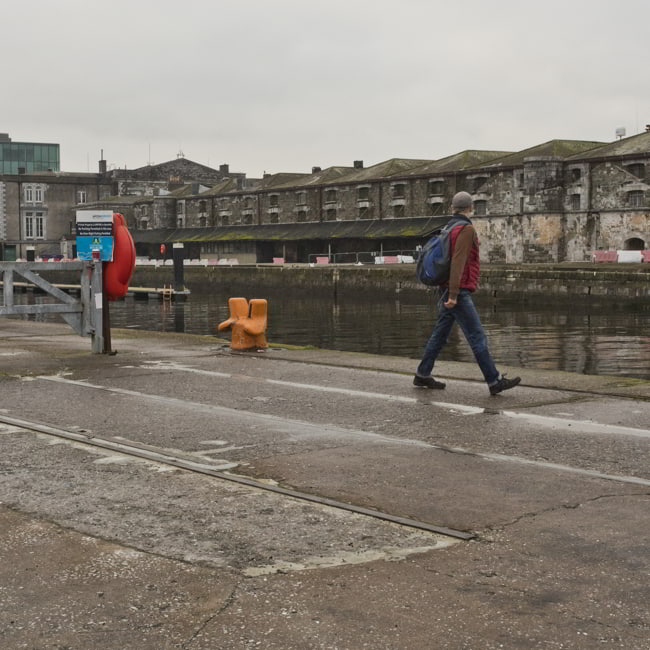 Number 36
Site: Custom House Quay
Seaman Karl Johansen, Civilian
Karl Johansen (aged 25), was a Norwegian sailor on the S.S. Tonjar. He was found at approximately 4am on Custom House Quay on 1 December 1920. He was found to have a gunshot wound to the abdomen. Another civilian who was found with him had suffered severe injuries.
Earlier that evening, groups of armed and masked men were observed setting off fires in the city centre and it is suggested that Johansen might have come into contact with them. He died that evening at the South Infirmary, according to his death certificate.
Karl Johansen was a ship's fireman and was unmarried.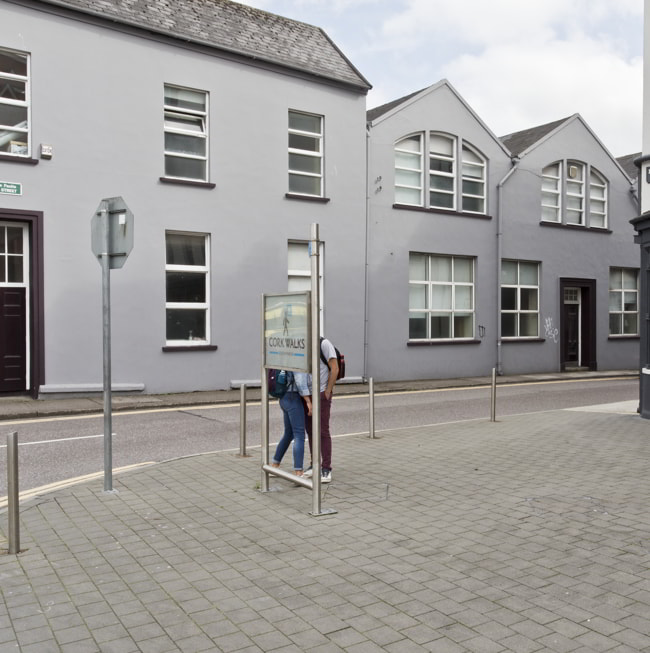 Number 33
Site: White Street
Sergeant James O'Donoghue, Royal Irish Constabulary
Sergeant James O'Donoghue (aged 46) was shot dead by the IRA on 17 November 1920 in White Street, a narrow and ill-lighted thoroughfare between George's Quay and Douglas Street. He was said in one report to have been shot during an IRA raid on Lunham's Bacon Curing Factory, Kemp Street.
A newspaper report stated that three men armed with revolvers had waylaid him after concealing themselves in a doorway along the dark street. They fired at close range and shot him through the head. According to Volunteer Leo Buckley, an intelligence officer with Cork No. 1 Brigade, they initially intended to kill someone else who failed to appear, and on their own initiative they decided to shoot Sergeant O'Donoghue, to the later fury of their superiors.
Attached to Tuckey Street RIC Barracks at that time, Sergeant O'Donoghue was in line for a promotion to Head Constable within a week or so. His remains were removed by motorcar on 19 November for interment in the family burial ground near Cahirciveen, County Kerry. Having served twenty-two years with the RIC, James O'Donoghue left a wife and four children.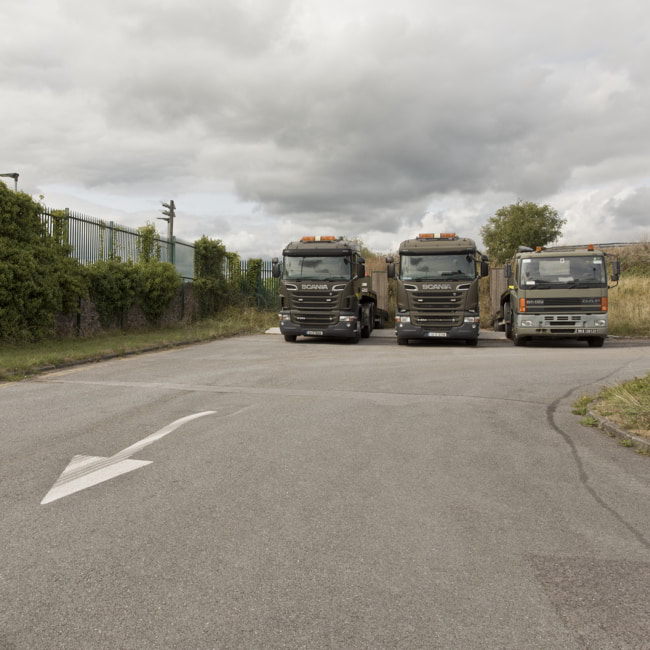 Number 28
Site: Collins Barracks
Edward Meade, Civilian
On 23 October 1920, Edward Meade (aged 44) was accidentally shot and wounded inside Victoria Barracks. As he was passing a lorry full of armed soldiers, one soldier's rifle went off and a bullet struck him in the head.
The cause of death was said to have been an accidental gunshot wound causing injury to the brain and the spine. He died in the care of the Little Sisters of the Poor in Montenotte.
An ex-soldier who had participated in the Italian campaign during the First World War, Meade was employed in the Victoria Barracks as a clerk. He lived near Clarke's Bridge in the centre of Cork city.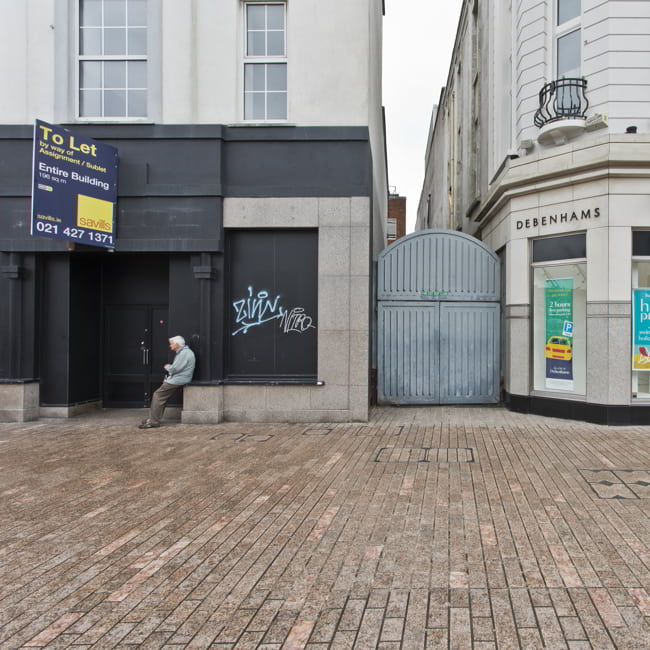 Number 24
Site: Fisher Street
Maurice (Michael) Griffin, Civilian
At about 3pm, on 10 October 1920, the police and the military established a cordon in the centre of Cork city and then searched all pedestrians caught within it.
During this operation, Maurice Griffin (aged 49), a labourer, seems not to have heard an order to halt and continued his way down St. Patrick's Street. Two shots were fired at him, one of which entered the right side of his back and passed through the abdomen. He died the next day at the South Infirmary of shock and haemorrhage. His death certificate indicates that he was shot on Fisher Street in Cork.
Griffin left a wife, Mary, and at least three children with three more having died in infancy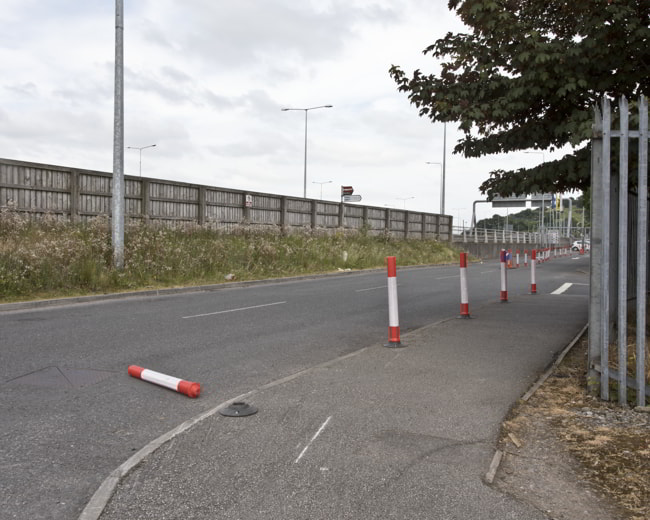 Number 17
Site: Pouladuff
James Herlihy, Civilian
An ex-soldier, James Herlihy (aged 31) was arrested by the IRA on 20 August 1920 and executed two days later. He was taken into custody as an alleged spy by members of G Company of the 2nd Battalion, Cork No. 1 Brigade.
According to the Bureau of Military History witness statement of G Company member Patrick Collins, Herlihy was removed to the Pouladuff district south of the city, where he was executed by a firing squad from the company on instructions from the brigade.
In his Bureau of Military History Witness Statement, Patrick Collins said that 'James Herlihy and some other civilians were known to our Intelligence Service to be in touch with the British military and to have supplied to them the names of prominent Volunteer members.' The location of James Herlihy's body was never disclosed or located.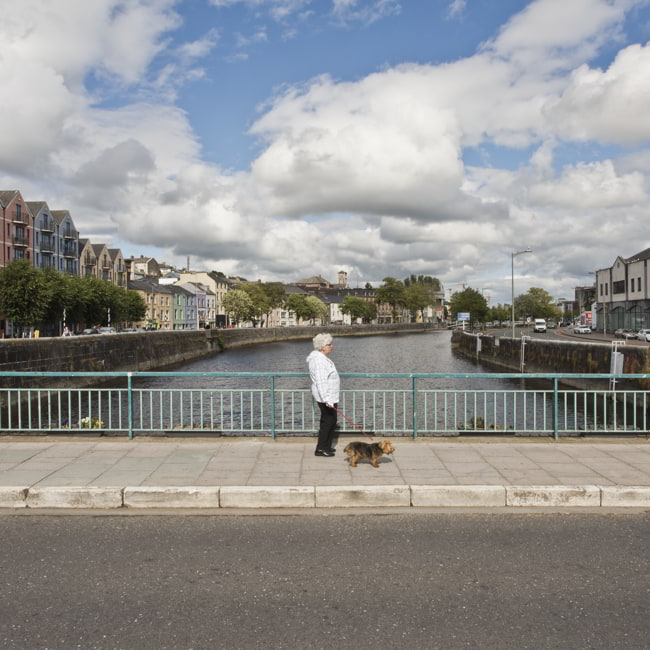 Number 6
Site: North Gate Bridge
James Burke or Bourke, Civilian
An ex-soldier, James Burke (aged 42) was killed in the early hours of 18 July 1920 at North Gate Bridge by members of a military patrol from the South Staffordshire Regiment.
Burke and his friends had been fighting with two off-duty soldiers. Police were breaking up the fight when a military patrol arrived on the scene and one of the soldiers then fired the shot that fatally wounded Burke. His injuries included a lacerated liver, a torn lung, and another gaping wound six or eight inches deep, possibly from a bayonet or other sharp instrument.
On the wall of a house close by which Burke lay before he was removed, some person wrote with his blood: 'R.I.P. Killed by military of the Staffordshire Regt.' In the funeral procession that followed Burke's body to the cemetery at Curraghkippane on 20 July, nearly 5,000 ex-servicemen were said to have marched. The killing of Burke led to outbreaks of violence in Cork city. Hundreds of enraged former servicemen attacked and brawled with off-duty British soldiers throughout the city.
James Burke was unmarried and had worked as a labourer at the Eclipse Chemical Works on Blarney Street in Cork. He had served with the Royal Field Artillery during the First World War.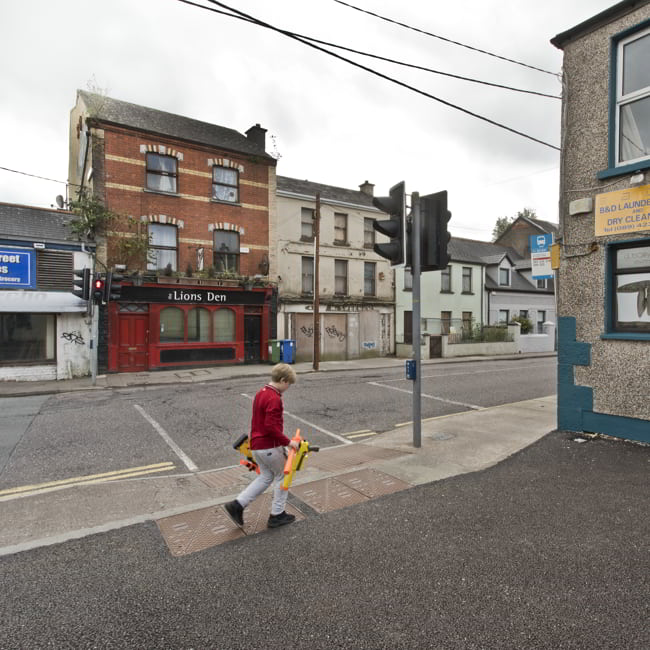 Number 56
Site: Opposite St Finbarr's Hospital
Constable William Carroll, Royal Irish Constabulary
William Carroll (aged 26) was killed in a traffic accident near the Cork Workhouse on the Douglas Road on 14 September 1920. Carroll and two other members of the Auxiliary police had commandeered a van belonging to the Cork Timber and Iron Company.
While speeding in the vehicle, Constable Carroll and the two policemen crashed into a telephone pole outside the workhouse. The driver, Constable Carroll, was killed and the two others were seriously injured.
William Carroll was a native of Galway.
Dara McGrath's work is based on research by Dr Andy Bielenberg (School of History, UCC) and Prof James Donnelly Junior (University of Wisconsin) who are currently engaged in an on-going project to document all the fatalities of the Irish revolution in Co. Cork between 1919 and 1923 of which approximately 840 have been identified so far. This exhibition is based on the War of Independence element of the project.

The exhibition is kindly supported by The Department of Tourism, Culture, Arts, Gaeltacht, Sport and Media under the Decade of Centenaries 2012-2023 initiative and Cork Public Museum.