31 March 2023 – 14 January 2024
The films in the screening programme The Power of Us tell stories of people who are passionate about what they do. Inspiring and innovative the subjects of these films, shown throughout the year, possess deep knowledge of their occupations. At a time when there exists a suspicion of the expert these films acknowledge individuals who come together with their expertise to make ripples and sometimes waves in our society.
The Power of Us will include works by Lisa Fingleton, Anthony Haughey, Michelle Dea with more to be announced and each film will screen for approximately 6 weeks.
---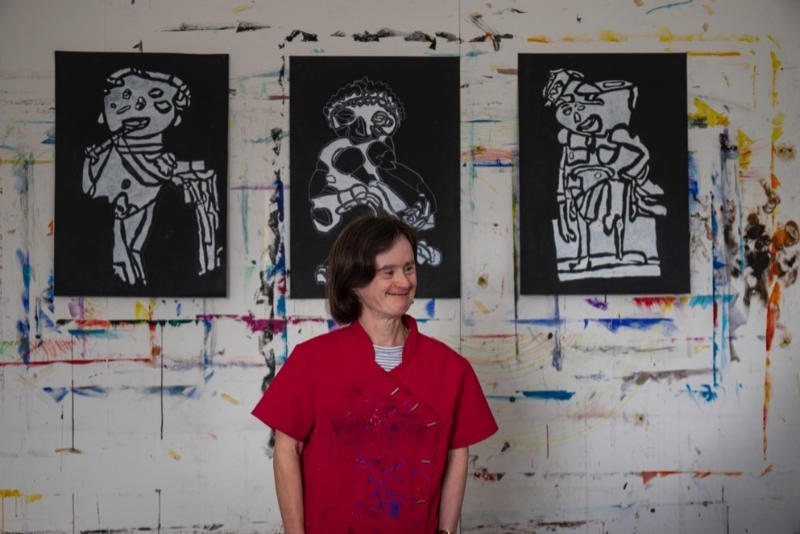 Image of Ailbhe Barrett © Clare Keogh
CLARE KEOGH
Portraits of the Artists (2023)
Friday 31 March - Sunday 7 May
Created by filmmaker and photographer Clare Keogh the film features eight of the eighteen artists who work in Crawford Supported Studios – an integral part of Crawford Art Gallery. Partnered with MTU Crawford College of Art and Design, the CSS provide the artists safe studio spaces, art materials, equipment, two long-term studio facilitators, and assistance with transport and communications.
---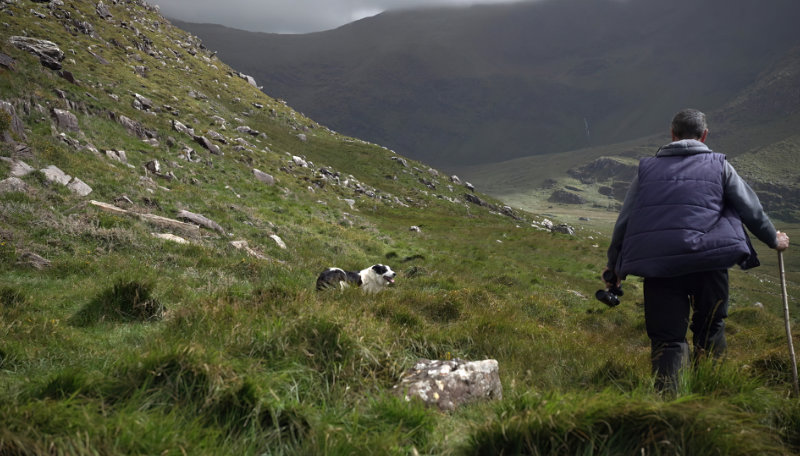 Voices from the Fields (2022) Film still © Lisa Fingleton
LISA FINGLETON
Voices from the Fields (2022)
Friday 12 May -Sunday 23 July
The film which gives a powerful insight into the communities that work on the Dingle Peninsula (Co. Kerry) who rear animals and grow produce so that our wider society may be fed and nourished. With humour, diligence, and passion the ten farming families, Lisa Fingleton's film provides an urgent overview of the real-time consequences of climate change affecting our local ecosystems and our lives today.
---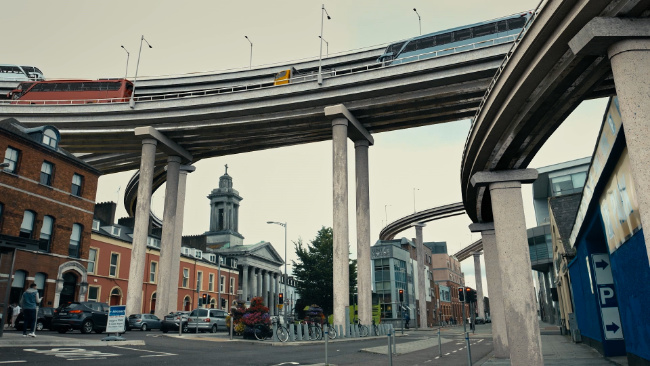 The Sprawling Octopus of an Elevated Highway (2022) Film still © Michelle Delea
MICHELLE DELEA
The Sprawling Octopus of an
Elevated Highway (2022)
Friday 28 July – Sunday 10 September
In 1968 the BKS Traffic Plan proposed a new traffic infrastructure from the Port to the Courthouse, Patrick's Hill to Barrack Street, over 90 acres of demolition and spaghetti junction construction would have seen our city surrender to the motorcar. Michelle Delea's film documents the 'City Seventy Group' - a group of Cork architects - who supported by the prolific journalist, Mary Leland, provoked something even more powerful: our awareness and rebellion which led to youthful activism, prolific careers, and an enduring desire to see the city flourish.
---
This is What We Call Progress (2021) Film still © Anthony Haughey
ANTHONY HAUGHEY
This Is What We Call Progress (2021)
Friday 15 September – Sunday 5 November
Anthony Haughey's collaborative film is set in the drawing room of 18th Century Newbridge House in Donabate, (County Dublin) a group of young women who call themselves My Sisters Keeper reclaim their own place in history. Surrounded by oil paintings of colonial masters creating a dramatic tension between Ireland's colonial past and a future imagined by the young women in their powerful performances.
---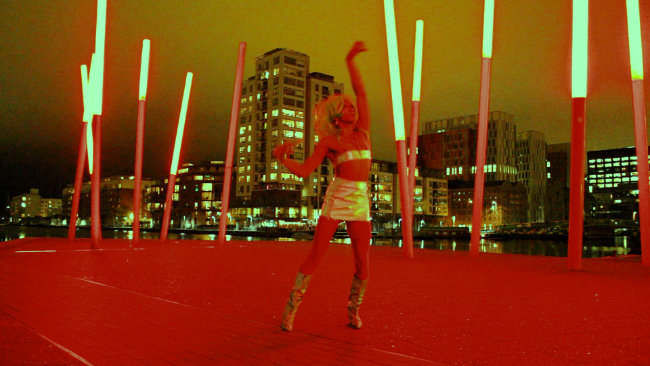 Eggshells (2022) Film still © Venus Patel
VENUS PATEL
Eggshells (2022)
Friday 10 November – Sunday 7 January
This experimental short film deals with the artist's experience of a hate crime in which she was egged and yelled at. The film is cut into 12 different segments, each focusing on a different character performing with an egg in different contexts. As Venus Patel tries to process the event, the egg becomes its own symbol as it shows her journey of emotions, from sadness to internalized/externalized anger to finally acceptance and growth.