© The School of Looking, See Through Me, 2020, Giclée print on archive paper, 250 x 100 cm.
SEE THROUGH ME: X rays collected to collage the human body from head to toe in transparency
A conventional X-ray image is a black-and-white photographic film, which has been exposed to invisible light from a cathode tube emitting high energy, high frequency light that penetrates matter. Although these are negative images, they appear natural to us: white bone, dark tissue.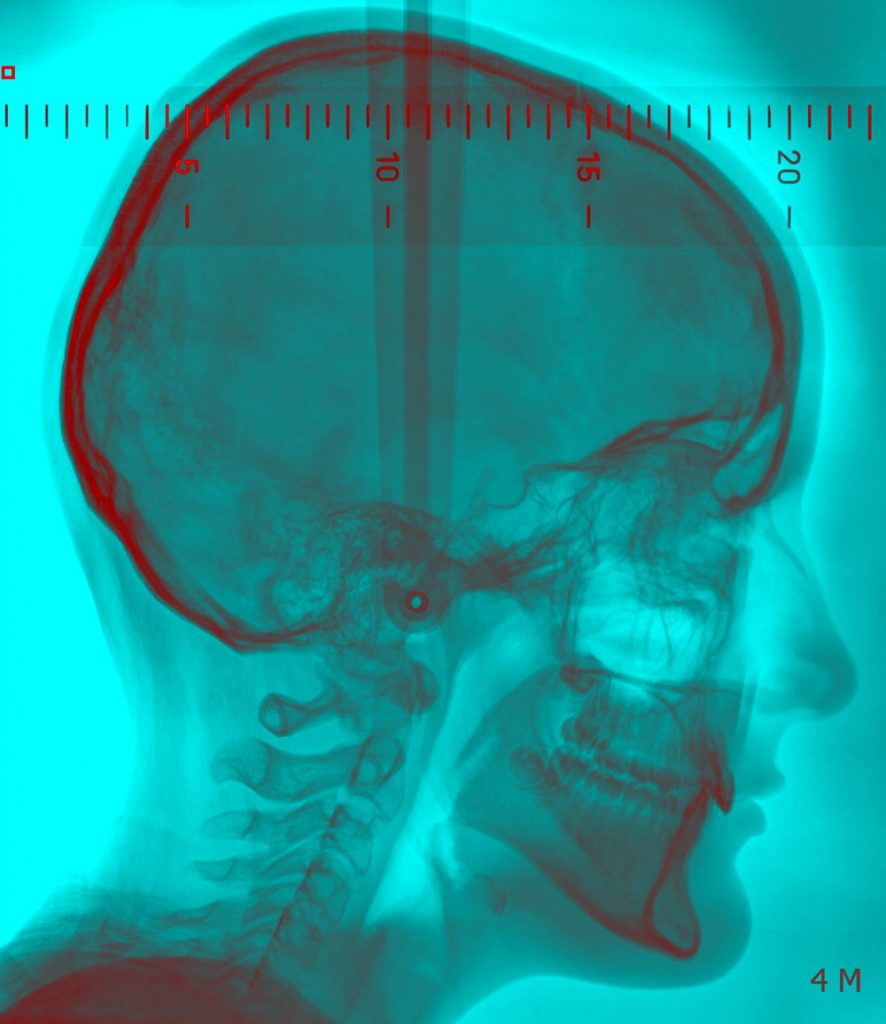 See Through Me is the result of a collaborative project begun during lockdown in March 2020. Departing from the monochrome X-ray tradition, they are printed as duotones, using contrasting, complementary colours to create highly coloured prints that are neither negative nor positive.
With X rays kindly donated by of Aikaterini Christidou, Carmela Uranga, Erik Rehl, Ginette Moutounet, Hedi Sassi, Heidi Ellison, Helen Stokes, Inka Ernst, J. Kevin O'Regan, June McGrane, Kailani Dema, Lotti Connolly, Lucy Dixon, Marie Pierre Carnoy, Philippe Fernandez, Reine Melvin, Salammbo Connolly, Sebastien Gastine, Sophie Gorman Sassi, Susan Dunne, Thea McMillan.
A VISION REVOLUTION 2. Gamma & X rays (27'44")