Talking Pictures for Children
Talking Pictures is an online resource for children and their adults based on artwork from the Crawford Art Gallery Collection. We will share creative prompts for happy talk and play every Wednesday.
About the artwork
This is a painting by Samuel John Murphy, who was born 170 years ago in county Cork. The painting shows a horse in a neat stable with a cobbled stone floor. The horse has some hay to munch on and looks very healthy, shiny and sleek. The horse has a neatly chopped tail, short and straight across.
The title of this painting is Bay Horse. Why do you think it is called that? The horse isn't sitting by the bay of the sea chowing down on chowder.
All manner of horses
A bay horse is a reddish-brown or brown horse with a black mane, tail, socks and snout. Bay is one of the most common colours for a horse. But did you know there are many more? Can you name any other horse coat colours?
Here are six more horse colourings - all scrambled up. See if you can solve them!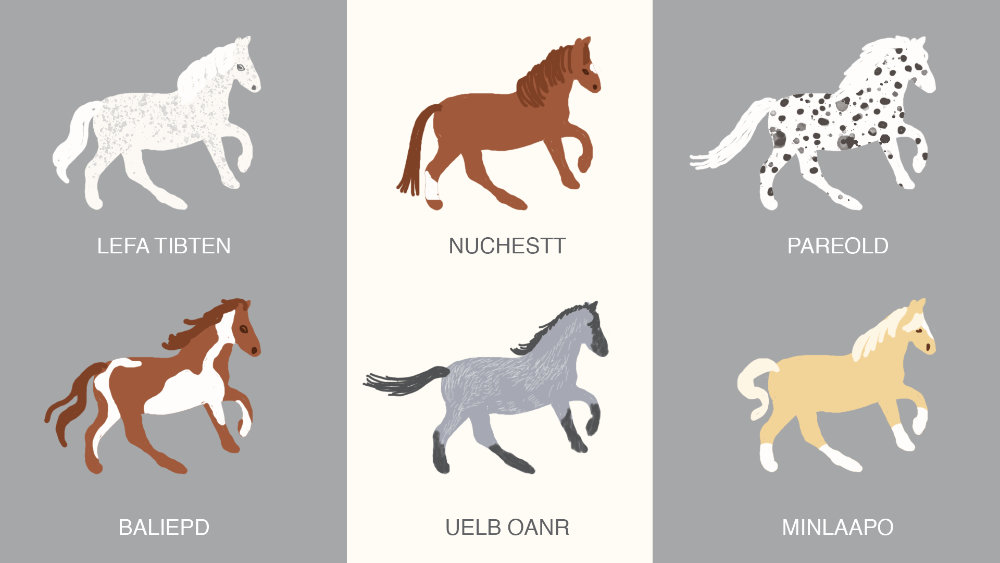 Did you know…?
Horses can sleep lying down and standing up
They have lived on earth for more than 50 million years, evolving from much smaller creatures…
….and have lived with people (domesticated) for over 5,000 years
A female horse is called a mare
A male horse is called a stallion
A young female horse is a filly
And a young male horse is a colt
They have huge eyes - some of the biggest of any land mammal!
Horsing around
Let's draw some horses of our own. This is Serena - an emerald roan with piebald patches.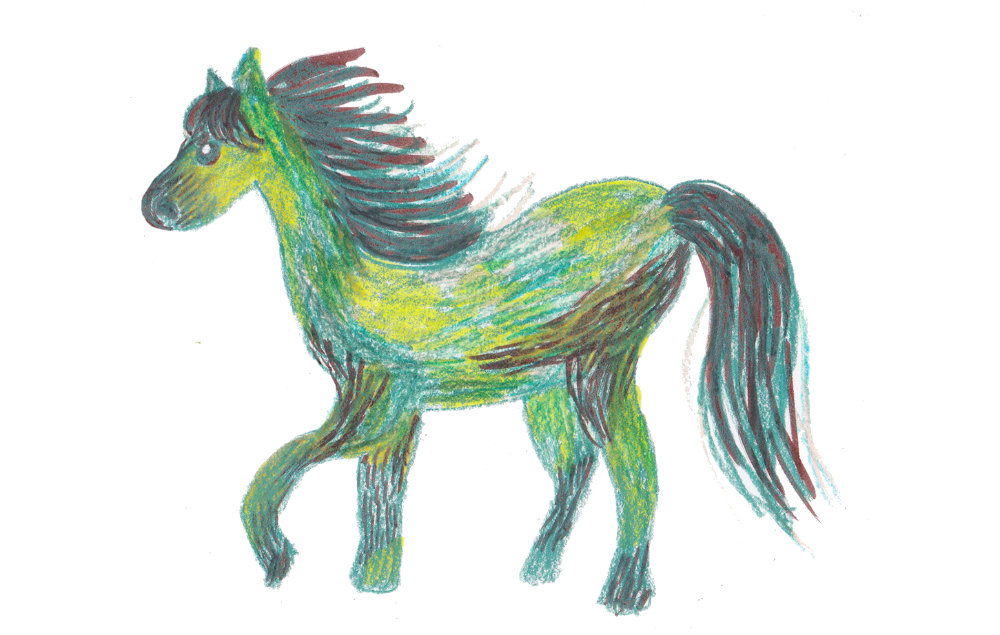 Follow the steps below to get the outline of your horse.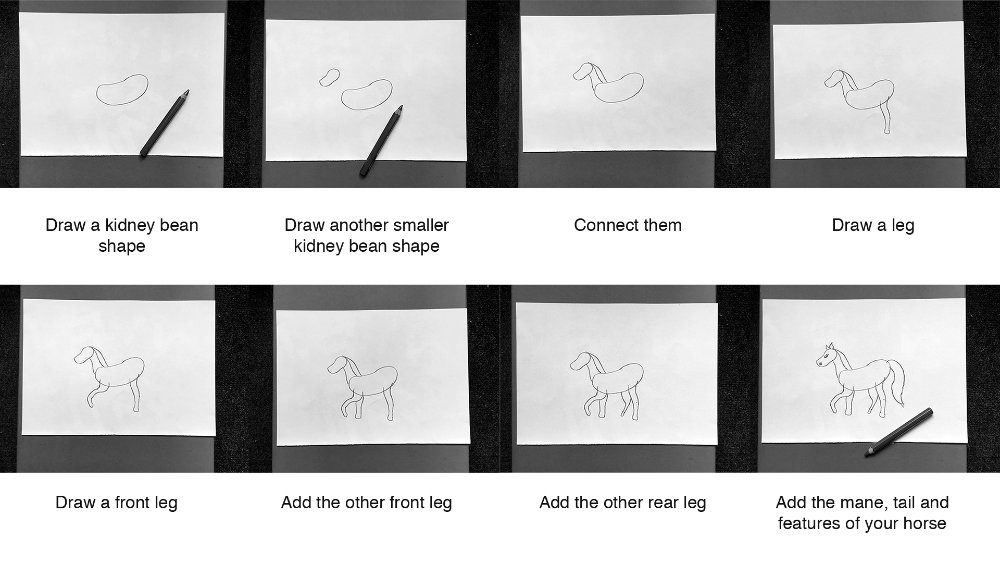 If your horse looks lonesome - add a companion! This is Chippy with their horse Bronntanas!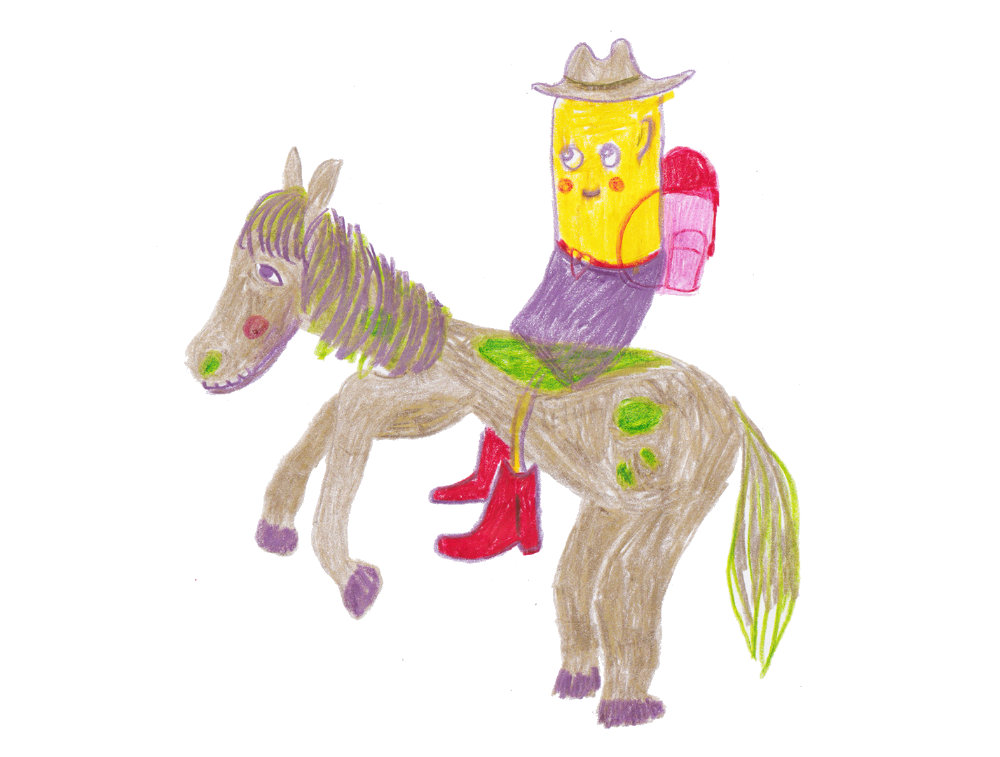 Talking Pictures: 'Horse' was devised by Annie Forrester
Please share: