What's your name?
My name is Devon Bovey.
Where are you from?
I live in Cobh, County Cork and moved to Ireland from Canada in 1994. I had studied art in Canada at the Alberta College of Art, the University of Calgary and the University of British Columbia.

I had worked at the Irish Museum of Modern Art for five years prior to beginning work at the Crawford Art Gallery.
What do you do at Crawford Art Gallery?
Currently my duties at the Crawford Art Gallery are those of a security officer. My daily duties include preparing exhibition spaces for public use, this includes unlocking of spaces, ensuring lighting is appropriate and where required activating audio-visual displays of art works.
You would find me working in the Bookshop from where myself and another security officer are able to monitor the exhibition spaces. I would also be prepared to provide information about the exhibitions and facilitate purchases of the books and other items we sell in the bookstore.
At times you might find myself setting up an exhibition space for special functions. At the end of each day it is my responsibility to ensure the public have left the gallery and when our staff have departed, to close down gallery exhibits, lock numerous doors and finally to alarm and lock the main doors and gates.
Do you have a favourite artwork, exhibition or gallery space?
My personal favourite spaces within the gallery are the main stairwell with colours radiating from the stained glass art work above it, this and the library which is hidden away and contains rich wood book cases, old documents and books and a wonderful view of the plaza around the Crawford is very special.
The artwork that I am especially drawn to is by Harry Clarke, The Fall of the House of Usher. This illustration for a work by Poe includes magical characters rendered with amazing delicacy using graphite and water colour. It is a testament to Clarke's genius.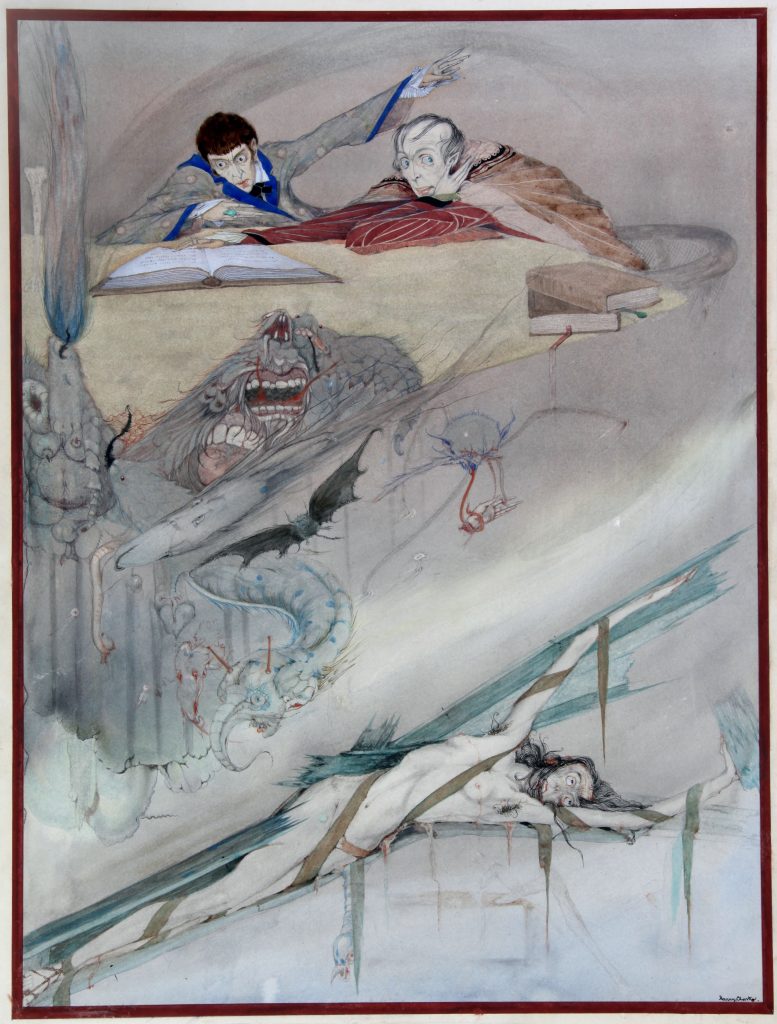 What do you like the most about working at Crawford Art Gallery?
Being a member of the group of people who bring this animated cultural facility to the people of Cork and visitors from around the world is a very special experience with dedicated staff many of whom are artists in their own right and like myself continue to pursue their creative visions while working at the Crawford Art Gallery.
I look forward to sharing my experience of this wonderful building and the art collections it houses.