In this video, Ruth Medjber (aka Ruthless Imagery) introduces us to 'WORSHIP', an immersive visual and audio experience as part of SATURATION: the everyday transformed at Crawford Art Gallery.
Medjber's homage to Ireland's live music-loving culture is presented through photographs of 'larger-than-life-sized' crowd scenes which are synchronised with a mesmerising lighting display, designed by Conor Biddle, and a rapturous soundscape by Alma Kelliher. See you up the front!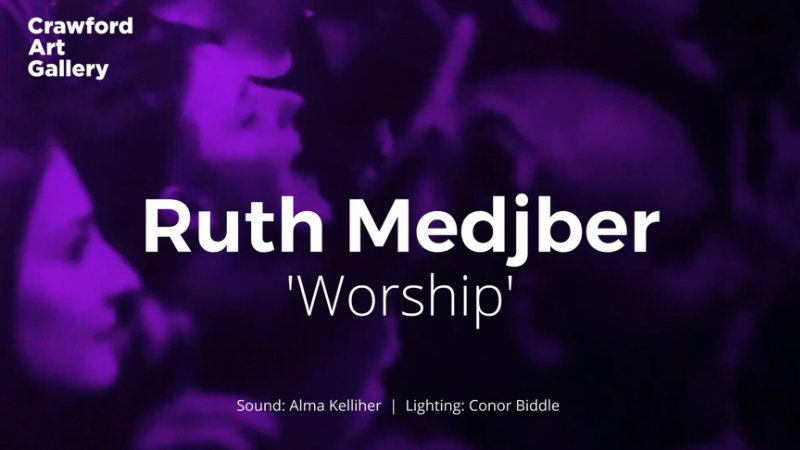 "I doubt that I will ever be able to reproduce my work on such an enormous scale again in my career. " Ruth Medjber with her installation 'WORSHIP' at SATURATION: the everyday transformed at Crawford Art Gallery. © the artist. Ruth Medjber cut her teeth shooting documentary-style music photography for the BBC at festivals like Glastonbury and on tour with artists such as Hozier and Arcade Fire. Her work has been published by magazines such as Rolling Stone and NME and exhibited worldwide. In 2020, when faced with the global lockdown that paused the music industry, Medjber turned her lens to a new subject and photographed 150 Irish households. The resulting book, Twilight Together, was published by Penguin and has sold over 12,000 copies to date.
Click here for information on a Saturation Panel Discussion.