21 May - 29 August
Doug Fishbone is an internationally renowned artist who creates projects and exhibitions which unearth, question and examine societal misconceptions through humour and manipulation of context.
In his first solo exhibition in Ireland, commissioned by the Crawford Art Gallery, Fishbone creates a sculptural spectacle - mirroring the housing and rental market - and invites visitors to wander around his 'ghost estate'.
Replete with broken windows, boarded up balconies and surrounded with shabby corrugated fencing, it offers those that successfully enter - where the barrier is compromised - more than an abandoned half-built interior. Resonating as a formal sculpture in its own right and capturing some the empty eeriness of the original Castle Lake complex—which serves as its inspiration—Fishbone's structure offers an unexpected stage-set for a meditation on wider issues of economy and folly.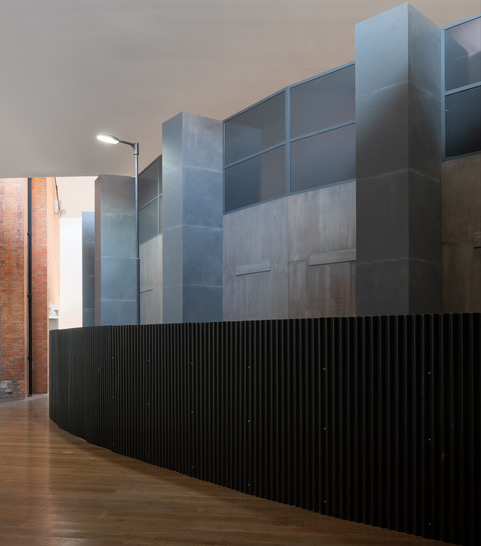 Inside the building Fishbone's short film is humorous and disquieting. Described as a 'stand-up conceptual artist', Fishbone's free-wheeling delivery comments on the topics of money and real estate - forces that drive the global economy but expose rental tenants and home owners to the perpetual systemic risk of disaster and potential homelessness. Fishbone examines how instability and collapse are coded into the very way contemporary money works - from the Nixon Shock (1971) to the comparable growth of the size of intensive farmed chickens to the ongoing corporate bailouts of today - and unmasks an economic system which is far dodgier than it seems.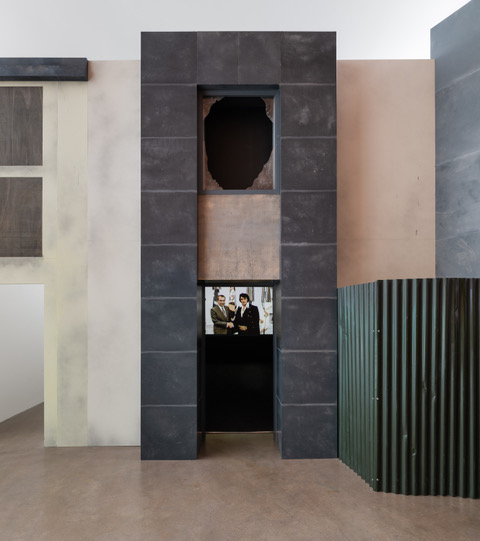 Based in film and performance work, Doug Fishbone's practice is wide-ranging and has been described as a "stand-up conceptual artist." Recent exhibitions and performances include: Jews, Money, Myth, Jewish Museum, London (2019); Kassel Documentary Film and Video Festival (2019); No Thanks/Thanksgiving, Hauser and Wirth, Somerset (2018); European Media Art Platform, Werkleitz/Halle (2018); Writing Photographs Symposium, TATE Modern (2018); Yinka Shonibare's Artist Dining Room, Royal Academy, London (2016); Boomin' Bus Tours, Look Again Festival, Aberdeen (2016); Made in China, Dulwich Picture Gallery, London (2015); and Doug Fishbone's Leisure Land Golf, 56th Venice Biennale (2015).