Talking Pictures Week 51: Eggcellent Salt Cellar!
Talking Pictures for Children
Talking Pictures is an online resource for children and their adults based on artwork from the Crawford Art Gallery Collection. We will share creative prompts for happy talk and play every Wednesday.
About the artwork
What do you think this is? Long green tendrils on top of a platform - some kind of octopus on a stage?
Officially it is a salt cellar - something you would have on your table filled with salt ready to be added to your mashed potatoes. It was made in the 17th century.
Perhaps it could also be an egg cup for your boiled eggs. Could you see an egg sitting on top the salt cellar with runny yellow yolk oozing down the side?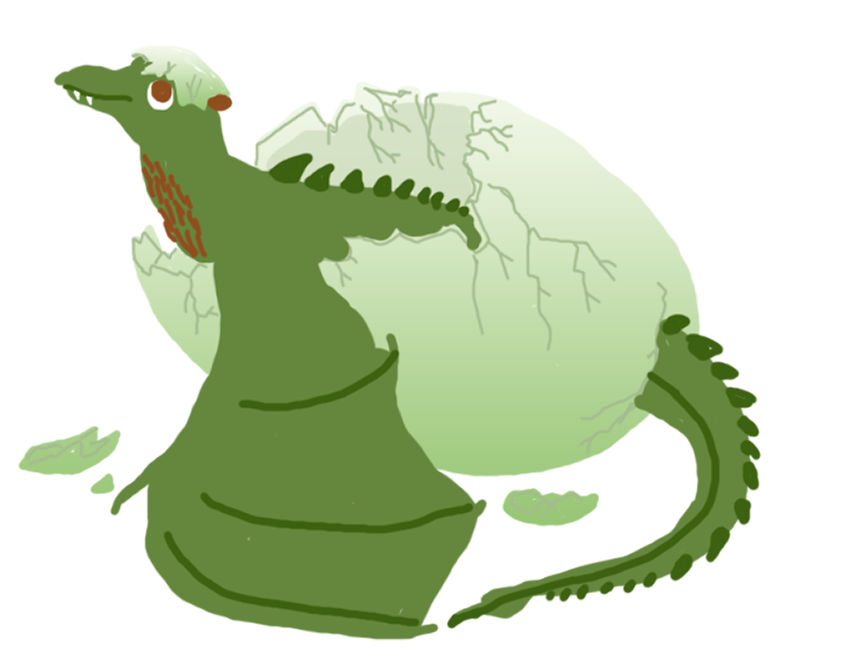 A brief history of the Easter egg
Eggs are a common symbol for spring, hatching out all sorts of little winged creatures during the season. The new babies are signs of new beginnings as the trees begin to bud and nature comes out of a sleepy winter hibernation.
One of spring's most common festivals is Easter. For centuries people have been giving painted eggs for Easter presents as they are in plentiful supply at this time of year. Then in the 19th century France and Germany began producing eggs from chocolate, quickly followed in the 1870's by JS Fry & Sons as well as John Cadbury in England. And thus the chocolate easter egg was born!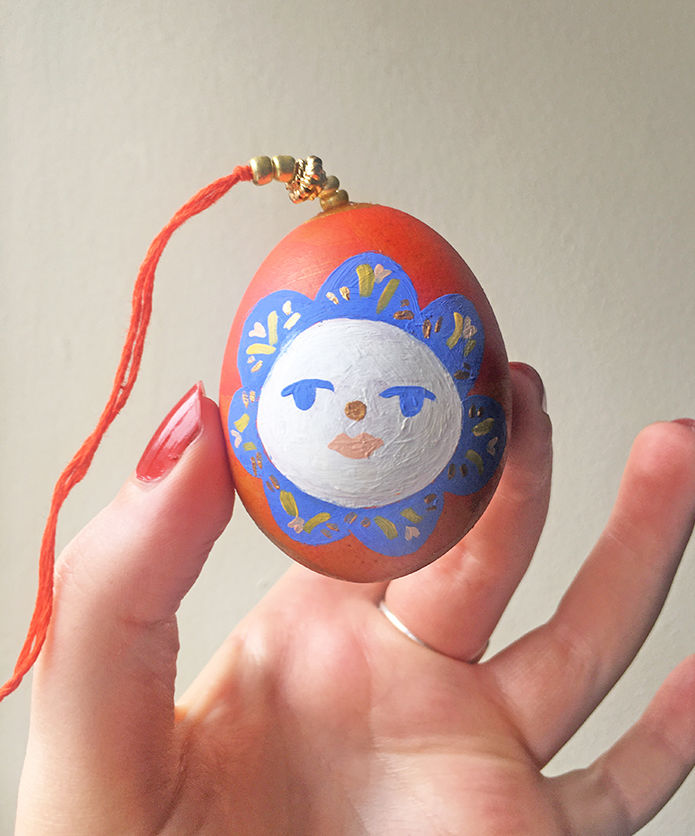 Egg painting
Whether you celebrate Easter or not - this is a very fun way to add some springtime decorations to your home!
Here's a video of the process which might make it easier:
Once you are finished painting and your egg is dry - you have the option of gluing a string to your egg so you can hang up your new decoration. For this use PVA glue and a piece of string or thread.
Or you could design an egg cup for your egg friend!
Talking Pictures: 'Eggcellent Salt Cellar' was devised by Annie Forrester
Please share: